How do you decide which discussions to answer?

United States
5 responses

• India
24 Nov 12
Not think and no proper reason when respond on the discussion but only read and feel good and interested then respond on it. No matter the discussion starter is our friend or not.

• India
24 Nov 12
yes i agree surekha. I too don't see whether they are in my friends list or not i just see the topic. There are still so many on mylot whom we didn't meet through the discussions .So we should respond to as many as possible.

• India
24 Nov 12
I see the topic and if i think i can write and suggest something then i will respond to it, i really don't like to read long discussions ,but sometimes do it . well it depends upon the topic for sure.

• Philippines
24 Nov 12
I always choose what discussion I will answer because I only answer the discussion that gets my interest and I the discussions that I can relate. I only answer to those discussion that I think I can give my suggestions or opinion because it will become hard for me to answer the discussion that I don't know what are they discussing about. But sometimes I also want to learn from our mylotter friends that's why I ask them sometimes in my comments.

• India
30 Oct 06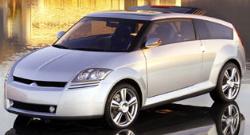 I usually do that randomly As of now mylot has removed any spams on this site so its fun to respond to all of them

• United States
30 Oct 06
I just go through the discussions list and start answering. I haven't found a topic yet that hasn't interested me.