Wentworth Miller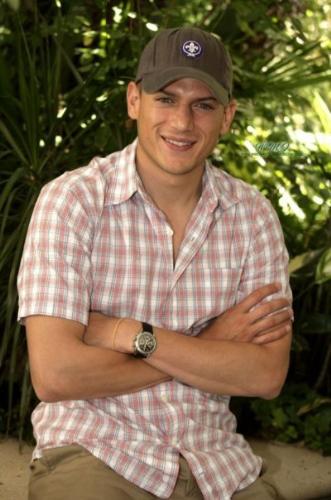 Philippines
February 25, 2008 1:57pm CST
Everybody! i'm a huge fan of the tv series prison Break and i would love that they could end up having season 9 0r 10. I want to see Wentworth Miller in the television for a very long time. He is very Attractive and i really like him but do you think he is like same gender?
6 responses

• United States
27 Feb 08
When you said "do you think is like same gender", did you mean does he like guys? Because I don't think he likes the same gender. He has what i call "a calm personality". He seems well mannered and take great care of himself, which I think gives off the vibe that he might be into guys. But I don't think he is and I hope not. But if he is, thats his business and alot of women will be disappointed. I love the man. He is insanely gorgeous. The guy has every nationality in his gene and he looks amazing. agree?

• Philippines
28 Feb 08
yeah..i mean if he likes the same gender because i have read a lot of write ups about him hanging out with the ex of TR Knight..but i do think that its just rumors, since he is quite a celebrity now, a lot of the media people will come bombarding his life.. well, i really hope that its only rumors since he denies the allegations every time he was asked. I love the guy so much and i do hope that there will be another season of Prison Break..

• United States
25 Feb 08
Yes he is a cutie pie and I also would love to see him on t.v. longer but I need a favor from you nastygurl, did you see the season finale? I was soooooo pissed off when I realized that I missed the last show of the year. If you saw the show, could you please let me know what happened. I would really appreciate it. My friend also missed the show and needs to know what happened. thanks a bunch :)

• Philippines
26 Feb 08
Ooh! i'm so sorry but i wasn't able to watch the season finale either..but you can have the reviews for that particular episode in justjarred.buzznet.com.. it has lots of episode reviews and latest news about wentworth miller.. thanks..

• United States
19 Mar 08
I agree, he is very HOT! I mainly watch Prison Break to see him, although I am hooked to the show. I don't think he's likes guys, I think he's too much of a man. But isn't it always the ones you think are straight that end up gay? Not that I think he is, but it would be ironic!

• Philippines
19 Mar 08
He is quite cute and his eyes are quite piercing. I love Prison Break, too, and I would love to watch them until season 20, if there is! The series is already exciting, but with Wentworth Miller there, it is more exciting.

• China
3 Mar 08
i'm also a big fan of the tv series prison break,and i like wenthworth Miller, too. you asked whether he likes the same gender do you mean "he is a gay", i have some some reports on that before, the answer seems to be "yes".but i think it's really really a pity if he is truely a gay,and many girls would be sad about this.

• Malaysia
27 Feb 08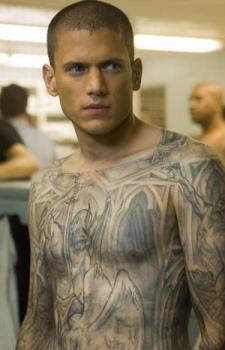 i love wentworth miller! he's hot! hehe. he's one of the reasons i watch prison break. didnt quite like the show initially but when i started watching it i got hooked!