Are there any myLotters out there with a perfect 10?

Australia
7 responses

• United States
26 Feb 08
There are a few out there with 100/100. In order to get a perfect you either have to be a "perfect" mylotter or the systems already been rigged in your favour. Also to answer your discussion I'll ask and answer this question "What does it take to NOT get a perfect 10, or even a 10 star itself?" - Have an opinion That's all. So if we were to apply the reverse to your question Mipen, the answer to how there are 100/100 and other 10 star members, DON'T have an opinion. Sad but has plenty of truth to it.

• Australia
26 Feb 08
I guess by your rating of six you have stepped on several toes, or the administrators here haven't agreed with your opinion. I disagree with you to the point that I only reply to a discussion if I have an opinion. No opinion , no reply.

• United States
26 Feb 08
I disagree completely. Voicing my opinion is exactly why I barely have a 7 star at this point. Back when I only posted on computer discussions answering questions and delivering facts I was consistently a 9 start. It only took a week of posting on political and religious discussions for my star to drop to 7. Some people can't handle those with different opinions and give poor ratings as a result.

• United States
26 Feb 08
But remember Mip, even in the mylot FAQ, its says the star rating is suppose to note quality of discussions and responses. Well I keep telling anyone that questions the "Star Search" system or even thinks it "A-Okay!", I tell them to look at my discussions, responses and best responses. How is none of that quality? And better yet, how is it worse that some of the very short and very simple discussions and comments some 9 and 10 star members have?!


• United States
26 Feb 08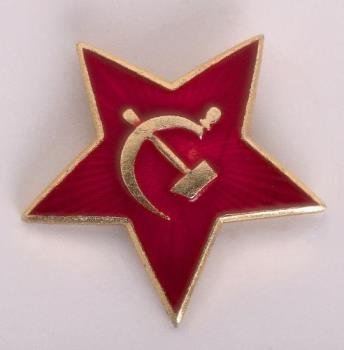 I am the last to know, because I am always stuck with 94 or 95 red star that makes me feel like Russian rebel... It takes other people to rate our responds or posts.

• Australia
26 Feb 08
I'll trade you two bkue stars for your Russian star. Lol. I still haven't heard from anyone with a perfect score.

• United States
26 Feb 08
What do you mean by 100/100? I do not understand this. I think I have read others mentioning that but I do not know where to look for those numbers. Could someone enlighten me? thanks

• Australia
26 Feb 08
Your 57/100. You just place the curser over your avatar and the percentage will come up.

• Australia
26 Feb 08
Sorry, not on your avatar, but the star with your rating.

• United States
26 Feb 08
Doesn't work for me. I don't get it. I put my cursor there and nothing shows up.

• United States
26 Feb 08
Well to start I've determined that mylot does not fully support Firefox or Opera. You can't see your rating on either of them. The 96/100 won't show up when you mouse over it. That only works in Internet Explorer. What it takes is to write a lot of comments and start lots of threads while trying not to step on any toes. As soon as you say something that other people don't all agree with you run the risk of having your score lowered.

• Australia
26 Feb 08
I used Fiirefox for a while and had a lot of trouble. The problems disappeared when I uninstalled it. Whose , and how mant toes do you have to stand on. Surely myLot must have programs that control ratings.

• Philippines
26 Feb 08
I remember that i came across a member who had the perfect 10 or 100/100... i think its wondericequeen... but i am not really sure... there are other though who reached that but... after a few days... the number declined to 99/100 or 98/100... i myself have stuck with the 98/100... but i am content with that... as long as i still have my 10 blue star...

• Australia
26 Feb 08
I guess there are some, but it's probably just as hard to retain as it is to get. I'm OK with my 97, but it would be nice to take another few steps, even for a short time.

• Canada
26 Feb 08
That is a really good question, and I have wondered that too. Mine seems to have stayed the same at 98 for months now, or since I have been noticing ratings anyways. Which I am happy with, but it would be really interesting to know if anyone has been able to reach 100. Come on and tell us, if yours is there!

• Australia
26 Feb 08
I'm ok with my 97, but I like to set myself goals, and to achieve a perfect 100 would be nice.


• Australia
1 Mar 08
Well it took me about a year, but I don't start that many discussions, and I only reply when I've something constructive to offer. Moreover there are days, sometimes weeks when I just don't have time.