Cassius (sp)?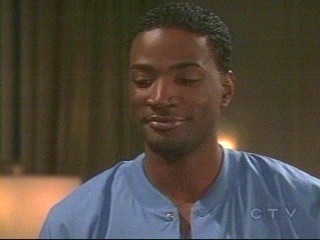 Canada
February 26, 2008 3:39pm CST
Just a crazy thought to ponder. Maybe I am delussional from all the cold meds I have been taking today, but does anyone else here think that Cassius MIGHT actually BE Stan? Did he fake his death to get away from bad guys and, Oh I dunno had a face reconstruction or something? Cassius has always been there for Piphy since he first came on, and I have always wondered. Today's exact dialogue made me wonder more. What do you all think? Epiphany: Well, i guess if anything could attack your heart, this would be it. I still don't know how stanford wound up in something like this. I haven't talked to anybody, make any arrangements. Cassius: You'll have a lot more questions about your son's death, and believe me, they will all be answered. Epiphany: Why do you care, cassius? Cassius: Now, that's a question i can answer, but i'm not going to -- not until tomorrow
4 responses

• United States
26 Feb 08
Your mind is always working, and you sure do think like a soap fan. This is a very interesting idea, and now I'm all curious. There does seem to be something up, with the way he is so concerned about her. We shall see.

• United States
27 Feb 08
couild be....but think on this GH had this thing on soap nt that i didnt get to see because it was on cable but it was called GH after dark i think and Billy D. Williams was on the show and he was an old singer that ended up as a janitor on GH. and would sing in the halls i remember the comercials. and i remember Epiphany talking about when she was young and falling for a musician back in they day i think (jazz) but i think that it will come out that they spent a little time together and Cassius is the son she gave up for adoption ( has not been mentioned yet but you know the soaps.) just my opinion. what do you think of Claudia? and do you think Carley will carry her baby full term.... is it time for Jacks to have a child?...(girl). i will say i have not yet watched today's yet but i am going to watch it after my huband goes to bed and i get off of mylot (if i can) :)

• United States
27 Feb 08
Night SHift was the series. something like a 6 week thing. I watched it, it started out good, but then went into s*x junk and the point of the show was lost.....But you are right, Billy D WIlliams was Piphy's dream obsession way back! That would be a good storyline - and just happens he comes along just prior to Stan being killed. Good thought!

• Canada
27 Feb 08
Yep, I had already though about the Night Shift connection. Cassius first appeared on Night Shift too, before GH. Could be Pip's son from that, you are right. Well he said that 'all will be revealed tomorrow'...so I can't wait!

• United States
27 Feb 08
Now you have me scratching my head. I never thought of that. hum. Then again maybe he is the "nice guy" who will pull her out of her attitude. Then again maybe she has some secrets of her own?

• United States
27 Feb 08
Good thought! I like Piphy alot! She tells it like it is! But yeah, could be -- or it could be his son he didn't know he had.....