speeding ticket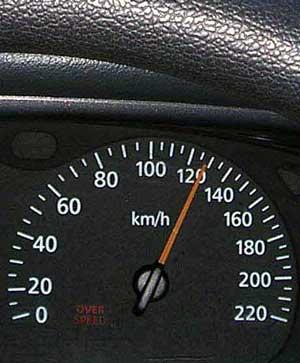 United States
February 26, 2008 6:23pm CST
how many of you myloter had a speeding ticket? how many miles you were going over the limit? i didn't get any yet cause i'm still learning .. but today i noticed that i started to go fast .. not too fast but i went 35 in a 25 area .. the cars was passing me by .. i felt slaw .. but the instructer told me i'm going too fast and i should slow dawn.. what do you think about speeding ? have you had a ticket ? how much you went over the speeding limit?
4 responses


• Pakistan
27 Feb 08
no problem 2nd try is not a big deal just relax dont get nervous and u will do it

• United States
3 Apr 08
It took me 3 (three) tries to finally pass my road test her in Minnesota back in 1975 when I moved here. Hope ya passed by now. HAPPY POSTINGS FROM GRANDPA BOB !!~


• United States
18 Apr 08
I have had 3 . all more than 15yrs ago. the limit was 55 and the fastest i was clocked was 80. That was the LAST time. since then i seldom go over the limit and sometimes if there isn't much traffic i dont even go the limit.

• United States
19 Apr 08
u never go over the limit. more often than not u don't even go the limit

• United States
18 Apr 08
no i have never had a ticket thank goodness i don't go but about five miles over the limit.

• United States
3 Apr 08
I just got a ticket April 2nd for speeding. $132 fine. HAPPY POSTINGS FROM GRANDPA BOB !!~