Slow DSL connection,

October 30, 2006 4:04pm CST
my download should be 8Mbs but am only getting 200bps on average, I have checked all the connections and they are ok. I have deleted my modem drivers and re-installed them, but still slow speeds. I am with Homecall and they do not seem to be doing anything about the slow speeds. Any ideas of how reso;ve this?
3 responses

• Hyderabad, India
30 Oct 06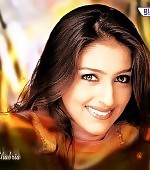 u r from usa, u have to contact u head of the dsl if they don't solve the problem u have to send a contact to u local police so they will take care of him

• United States
30 Oct 06
The police aren't going to do anything about a slow internet connection.

•
31 Oct 06
I am from the UK and I stay close to my brother and he gets 7.6Meg download.

•
30 Oct 06
I have done that for 2 months since upgrading to 8meg, but they just keep asking for 4 tests over 24 hours and then do nothing.

• United States
30 Oct 06
Many times, fast DSL connections aren't available everywhere. Only particular areas get high speed, I believe. Also, it could be a low quality modem, and don't expect your isp to do anything! If necessary, change your provider to a more reliable company like Verizon.

• United States
30 Oct 06
You may not be able to resovle your issue. Depending on where you live, you may just be too far away to get the strongest signal the ISP you are with has to offer. DSL speed does get depleted the further you are away from the signal.

•
31 Oct 06
I am closer to the telephone exchange(in Scotland) than my brother and he gets 7.6 meg download.