Snake Bites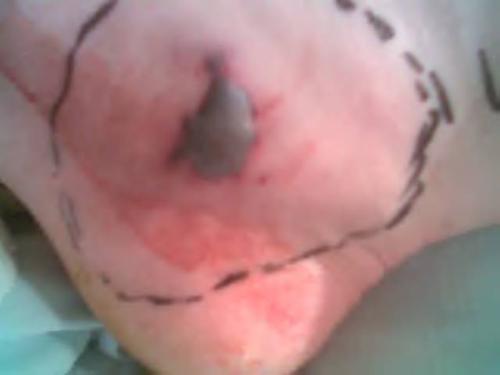 United States
March 1, 2008 1:47am CST
Have you ever been bit by a snake? If so, then what did you do? I was bitten this last summer and was not sure what to do. I tied it up and went to the hospital(25 minutes away from here). When I arrived they told me I should not have tied it up. They say that causes further damage to the blood vessels in the area. What would you do if you were bit by a snake.
8 responses

• China
1 Mar 08
There is poison sucking medicine stone called blackstone which is used to suck the poison immediately before going to the hospital. so in snake and scorpions prevailing area these stones are available and it's very important to have one wherever one goes. if there is none like that the only way i know is to rush to the hospital before it gets worse.

• Australia
1 Mar 08
I dont know why they told you not to tie it up because I know for sure that you do I checked all my medical books before I answered your discussion and the all say the same : apply a crepe bandage around the limb over the bite side as firmly as posible, abbly a second crepe bandage over the whole limb if possible. start applying the bandage at the toes or finger tips and work upwards around the limb. try to cover the limb from below the bite site up to the knee or elbow and higher if possible.



• Philippines
12 May 08
The instant that you were bitten just stay calm, wash the bitten part, keep it lower than your heart then call the emergency number or go to nearest hospital. Yes, it's true, you shouln't tie it up coz it will cause much damage.

• Garden Grove, California
18 May 08
In areas where there are rattlers and poisonous snakes you can buy a snake bite kit with a vacumn thing that aplied to the bite will suck out the venom then you must hightail it to the hospital.

• United States
11 Jun 08
I was bit by a snake as a child. I don't really remember much about it. We didn't do anything to it. We just went into the doctors office to see if it was poisonous or anything. Thankfully it wasn't. If you are bitten by a snake you just need to stay calm and try to remember what the snake looked like for future reference. Then, make it a point to get to a hospital quickly. However if you think the snake may be poisonous, you should try to avoid doing anything that may get the heart pumping quickly so the poison cannot spread quickly.

• United States
11 Jun 08
Thank you for the great response. Staying calm is exactly what you are supposed to do, but it is kind of hard to remain calm when it happens. Finding out what the snake looks like is great too, but in my case, it was dark out and I never seen the snake. I still don't know what kind it was. I do know that is was poisonous though. I was walking by with my son and I am just glad that it got me and not him.

• United States
11 Jun 08
Wow that is lucky it didn't get your son. Equally lucky that you're fine as well.

• Canada
1 Jun 08
WOW jengoss! I just happened to come across your thread here and it has actually taught me a lot! I live in Canada and so not many deadly snakes here...I have never been bitten or knew anyone who has been. Your photo is quite horrific to me! I likely would try to lacerate it which I see is wrong and you don't wrap it either...who knew!! I guess it is simpler than we make it, don't do anything just rush to the hospital! Thanks for posting this! ~Heavens~

• United States
4 Jun 08
I did what I always heard to do and when I got to the hospital, they told me "don't do this, don't do that". I was totally shocked. I thought I was doing the right thing. They say if you live a ways from the hospital that you can wrap it, but not too tight. I know now. I hope I never have to use the information that I learned again. It is very scary.

• Canada
5 Jun 08
Yes, Scary to say the least! I too hope it never happens again to you or anyone you know! ~Heavens~