Heart disease - do you know anyone with it?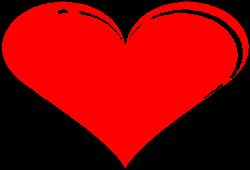 United States
October 30, 2006 6:25pm CST
My youngest son was born with a congenital heart defect called transitional av canal defect. He's had 2 open heart surgeries to repair his defects and he's only 3 years old. My stepd-dad just had aortic valve replacement surgery 10 days ago. Do you know anyone with heart disease? Post about it here.
1 response

• United States
31 Oct 06
YES MY SON ALSO HAS A HEART CONDIOTION CALLED COARCHTATION OF THE AEORTA,HE HAD SURGERY WHEN HE WAS 6 DAYS OLD AND WEIGHED ONLY 3 POUNDS,AND HE ALSO HAS MULTICISTIC DISOPLASTIC KIDNEY DIEASE

• United States
25 Feb 07
my son will be 4 feb 27 ,his health well he stays sick alot he was just in the hospital with congestiove heart failure ,and have to have a surgery ,which now everything seems to be doing well but he still stays sick alot,we have had a really rough time but hopefully things get better as we get older