Chinese culture and Western culture,which do u like?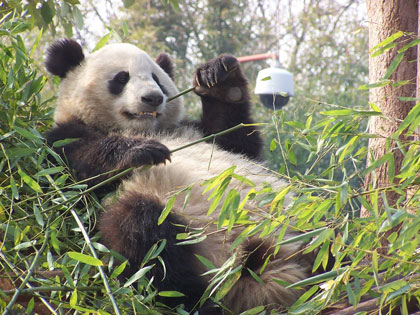 China
March 3, 2008 2:12am CST
the culture is created by human,a special exisitng way of human,is a human common wealth .but the human's existents and developent differ from regions and races .nation and race,as a result the culture presents various styles again and each a culture contains special fratures.the culture between china and the West are created of china and the west race under the different humanities and the ecosystem environment term,having different speacial features each . chinese traditional culture,be broad and deep with long standing history,a social ethics culture for center involve the humanities nature,have restrained system as well as small words but rich meaning,limpid style and easily understood though sometimes it just can be understood than to be explained. western culture are diversity and separable,radical ness and opening,constantly changing;religious belief and science reasonableness for center include abundant of humanities spirit;a quiky twist but the thread can be look for,having the nobility gentlemanly deportment with expansion and aggression. culture between china and the west show the diffenent create ability and create spirit between east and west races,also show the different history characters and special styles of culture between east and west .we can take advantage of comparing the difference culture between the two.(www.intowestchina.com) what about do u thing?
2 responses

• Philippines
7 Mar 08
i am more atuned with chinese culture. hehe basically cause i am chinese... i have nothing against other cultures and i love getting to know each traditions and cultures. we are all different. after all.. there is still harmony in it and opposites do attract.

• China
22 Mar 08
thank you for u like chinese culture.i think so.because my country is a old country.i like it ,love it.thank u.

• Indonesia
3 Mar 08
Thanks god we are different! West and east people has different ability. East people has high spiritual ability, intuitive, sixth sense, supranatural, sometimes unlogical thinking, example : do you believe about Feng Shui? That is different than west people : very rational to do anything, very logical, they believe with their "eye". Relationship beetwen east and west is very good to explore their power.

• China
22 Mar 08
sometimes i have to belive Fengshui,but i usually do not to do that. thank you for your response