something that is still breaking my heart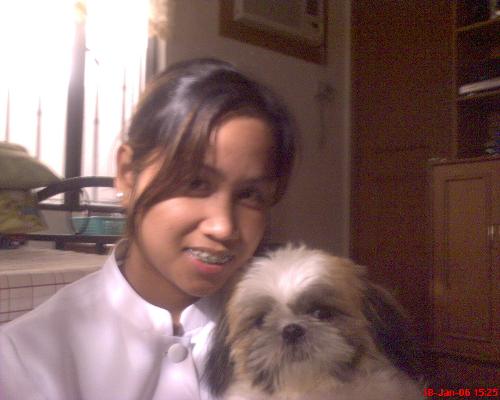 Philippines
March 4, 2008 9:00am CST
a news i have heard that totally broke my heart. tears have fallen from my eyes... and now, my eyes are wet with tears. my dad decided to sell my very first pet and that is MAXIE whom i owned about 4 yrs ago.. i havent seen him for such a long time and it really broke my heart when i found out about it.. their reason was that they had to sell him to a vet i think because he is already untreatable that they are injecting my dog penicillin for humans and yet his wounds wont heal. i was thinking maybe the care taker of my dog really didnt take good care of him at all that is why until now he hes wounds that grows bigger and bigger.. i asked my dad to allow me to see him for the last time but still he said no. he is not just a dog but a pet who has a special place in my heart. i will surely miss those times when i arrive home from work as he sees me, he gets so super excited. now i am really bursting into tears. he has touched my life in some ways and this news really breaks my heart.. i hope he goes into the good hands.. i hope that person/buyer will love him just as i have loved my dog.. honestly, i would prefer him to be dead right now instead of me knowing him being sold to somebody i dont know... im sorry it just did affect me that hard. he has been away from for months or i think a year.. im really missing my dog so much.. heres the picture of my very precious dog... no other dog could ever replace my maxie..
2 responses

• United States
4 Mar 08
very pretty puppy I miss mine she got sick her kidneys were bad.I'm sure he will be taken care of .sorry for your loss.

• Philippines
5 Mar 08
really? what was your dog? when my dad said dont worry ill buy you another dog. it is like i really dint care and i told him not to buy me another dog anymore.. it is like me not wanting to replace my maxie...

• United States
4 Mar 08
What a cute dog! I would miss him too I think.

• Philippines
5 Mar 08
you know what?? he is a very sweet dog. before everytime i come home from work, he greets me excitedly. after i cuddle him, he just sits and rest beside my feet. now im missing my dog more and more..