Photos out the car window

United States
March 4, 2008 3:05pm CST
Okay - don't laugh at me too much, but I like to take photos out the car window while we are driving. Unfortunately we don't always have time to stop while on a trip to look at the sites or the scenery, so I started taking pictures out the car window while my husband is driving. They come out pretty well. Here's one that I took while coming back from visiting my Grandfather. We had to go over Hoover Dam - it's always so busy there and, of course, we had to get home - so we didn't stop. So, does anyone else do this? Take pictures while on the go?
3 responses


• United States
6 Mar 08
Me too! I always get the kids. Feet on the dashboard, games they're playing (or playing with their food). My hubby better not be sleeping since he's driving! lol!


• United States
4 Mar 08
I love to take pictures out the car window! It keeps me entertained on log car trips! It's also fun to take long exposure shots out the car window at night! You get some interesting light patterns from the movement of the car! You should try it sometime!

• United States
4 Mar 08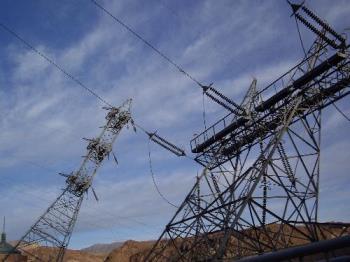 Thanks for responding! I forgot to hit the upload button before starting the discussion, so my photo didn't get posted above. My husband laughs at me and the kids yell and scream when I roll the window up and down. Because it was in December, my kids kept saying "It's cold, it's cold!" I will definitely try the long exposure shots next time. Thanks for the idea.