Have you been to see any live theatre?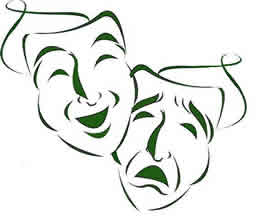 Canada
March 4, 2008 7:00pm CST
Have you seen a Broadway show live on Broadway? What shows have you seen? What kind of venues have you seen them at? Were they large productions? What city did you see it/them in? Do you prefer musicals or plays? When is the last time you saw a live theatre production? When is the next time you plan on seeing one? Have you ever acted or sang in a live theatre production? I absolutely adore going to see live theatre productions! I used to go on a regular basis before having kids, when I lived in Toronto, and I miss it so. While growing up in Toronto, I was in school choirs and orchestra, and in grade 2, I played a leading role in a play called "The Pink Siamese". The other night, I was talking to my lover about live theatre, and thought I'd look to see if anything of interest was coming to the "John Labatt Centre" here in town. Sure enough, Monday March 24, 2008, "Rent" is playing for a one night only performance. I asked him if he'd be interested in going, he said yes, and the next day I went downtown and got 2 tickets for us to see the show. Pretty decent seats I might add... 1st balcony, front row, centre stage. I am REALLY looking forward to the show, because it is a type of entertainment I haven't gone to in years, and really miss. I have seen all sorts of shows over the years. Some include "The King and I" (with Yul Brynner on his final tour before he died of cancer), "Grease" (Davy Jones of the Monkees starred in it, and I got his autographed photo from him... it was very cool!), "Jesus Christ Superstar" (with the original Jesus and Judas from the movie), "Les Miserables" (with Jean Valjean being played by Michael Burgess), "South Pacific" (at a dinner theatre in Washington, DC on a school trip), "Sugar Babies" (with Mickey Rooney and Anne Miller), and countless high school performances where I had lots of friends in the theatre program (off the top of my head, the only title I remember seeing is "The Trouble with Being Ernest"). What about you?
4 responses


• Canada
5 Mar 08
Rumours aren't always reliable. Check with your sources first. And don't believe it until you see it. Mama Mia, eh? I don't see you being much of an Abba fan. :P

• Canada
5 Mar 08
I left out the non musical variety. I love the Stratford Festival, which specializes in Shakespeare plays (although of late the Shakespeare is becoming less and less common even at the Festival). I have seen (I doubt I'll remember all of them): Much ado about nothing Romeo and Juliet Ceasar Richard the third A Comedy of Errors Hamlet MacBeth Non Shakespeare: Arsenic and old lace Bram Stoker's Dracula (horible play) A version of MacBeth I refuse to call a Shakespeare play since they updated the costumes but nothing else and totally royally F'd things up by setting it in WWII without any adaptation to make it logical. Oh and the musical I forgot (how dare I): Lord of the Rings (do NOT see this unless they rework it if you are a true fan of Tolkien)


• Malaysia
7 Mar 08
Lucky you Canadagal for having the opportunity to watch and enjoy live theatre. I am a tutor in the local University here in my country and I m teaching the course of Self Expression (ESE) and right now the topic I'm teaching is on Live theatre but we don't have the chance to watch real live theatre. So everything is based on the book and my students did a play on stage recently and it was fun and full of excitment. Now they want to do real play in the campus and get as many undergraduate to participate in the play.

• Canada
7 Mar 08
What an exciting opportunity! I hope you're able to get a show up and running. It's a LOT of work, but so very fulfilling in the end. :D And you're right, I am very fortunate that I've had the opportunity to see so many live theatre productions.

• Malaysia
7 Mar 08
Thanks for the encouraging words from you. Yes, I really hope that everythings will run as we planned. It's true, lots of preparation which include the costumes, lighting, props, music, sound effects and make-up artiste. When I was still studying, we did the play of "King and I" and I was King Mongkut. Since then I really admire Yul Byner (bald but good looking actor)and some other plays which I couldn't really recalled the titles.

• United States
6 Mar 08
I have been to many live plays - and even used to participate in the community theatre... however, going to broadway to see a show has only happened once in my life - I was a junior in highschool and went with a group of friends. in grade 2 we did Charlotte's Web

• Canada
6 Mar 08
Going to see a true broadway show, live on Broadway in NYC would be an incredible experience! I think I need to add that to my list of things to do before I die. I've never even been to NYC.

• Canada
6 Mar 08
I absolutely love live theater, but I have never had much money to travel, so I used to see different productions at the centaur theater here in montreal. the one I remember seeing is ain't misbehavin with Nell Carter, what a voice that woman had.

• Canada
6 Mar 08
I remember watching her on "Gimme a Break", and she would often sing on the show. Yes, quite a set of lungs that woman had indeed!