White hair

Philippines
March 5, 2008 4:44am CST
For those asians and those with black hair, when one goes older, the hair also changes. Black hair then white hair. What do you do if there are white hair in your black hair. Do you pluck it, colored it or just leave it there. I have white hair in my head and still is is covered by my blsck hair. I dont like the idea of coloring my hair, maybe pluck it later. What do you do to your white hair.
10 responses

• Philippines
5 Mar 09
My age is past the maximum number of days in the calendar; or shortly, I am quite matured and ageing. This said, I must admit that I do have a number of white hair already. When I was a bit younger, I remember I used to spend extended periods of time in front of the mirror just to cut some white hair. Naturally, I got tired of it. So after that, I resolved to just pluck it out. But presently, I don't concern myself with this anymore. I just let the white hair grow together and in the same length as my black hair. Sometimes, I would still use scissors or pluck them out; but I don't give it much time now. I believe I started having white hair when I was still in my high school years. Partly, it was my fault; because I often tie my hair before heading to the school, even if it's still wet. That's why I always preferred short hair for myself so that I could avoid tying my wet long hair and it also minimizes the time I consume to groom myself. Anyway, I'm very sure you're also Filipino, just like me. Regards.

• Philippines
6 Mar 09
Yes, I am. And perhaps I am older than you are. I also stopped thinking about it or cutting or plucking it. Although cannot be seen with my black hair, its inside I dont care anymore. But I dont color my hair. I like the way it is anybody will be sporting the same when they grow old or if in their genes even younger people grows white hair. Regards and happy Mylotting.

• Philippines
14 Jun 08
I'm 17 years old also from Philippines. I have this problem also i started to encounter it for almost 2 years (when i was 15) but i don't know why maybe malnutrition (I eat lots of Meats (about 99% all of the times.) and I only eat Vegetables and Seafoods RARELY and fruits sometimes... I'm planning to have my diet.. A Vegetable Diet perhaps maybe yogurt and milk after i eat.. I really don't want to eat seafoods.. Can anyone tell me what possible Minerals/Vitamins i lacked? Can I take Vitamins without a doctor's advice?

• Philippines
16 Jun 08
Maybe it is hereditary on your part. At your age you should not be sporting white hair yet. Maybe when you reaches 40 or 50 your hair will start coloring gray to white. I am not sure if being vegetarian will help but our hair needs also vitamins. Please try to lessen your mear intake. Dont color your hair because it will grow your hair white faster. Thanks for the response.

• Philippines
6 Mar 08
I have lots of white hair already for my age, am only 29 and they are everywhere!LoL Sometimes, I pluck those I see and there are times that I just leave them as it is. I don't like coloring my hair, I'd rather pluck it than hide it. I was also once told that I was a thinker, worrier, but I don't believe in it as white hairs must have something to do with my body conditions or genes..

• Philippines
5 Jun 08
Maybe its in your blood or genes. Stress as they say helps for past coloring of hair. Dont color it as it makes the coloring faster, and there are reported side effects on using hair dyes. Thanks for the response and sorry for the late comment.

• United States
5 Mar 08
I am 35 and my hair is almost completely gray. I have to color my hair to cover this much grey up. I wouldn't pull it out though. I just never thought to do it. My hair is thin so I don't think that is a good idea because what hair I have I want to keep hahaha!

• Philippines
6 Mar 08
Thanks for the response. But before it colored gray, is it all black. If it is all gray its nice. Thats a different variety.

• Philippines
5 Mar 08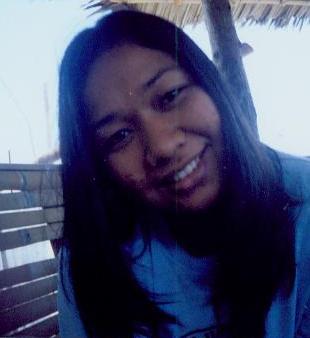 Hi there bagumbayan! I had white hairs coming out since I was in high school. Before, i used to pluck them but now, after a few years, I have my hair dyed whenever I feel the need to.

• Philippines
6 Mar 08
Thanks for the response. Maybe your case is different from those having white hair due to age. Yours maybe hereditary. Use hair dyes with no side effects.

• Philippines
5 Mar 08
My grandmother still has very few white hairs though she's old. But she doesn't pluck it because she believes that it would grow in number if ever you pluck it. She just sometimes cut it to shorten so it wouldn't look too long.

• Philippines
6 Mar 08
I am also aware of that. The more you pluck the faster white hair will grow. Thats good for her. Thanks for the response.

• India
5 Mar 08
Hair undergoes changes like aging. Therefore it is a natural phenomenon that after 40 years, one gets grey hair besides black. There are people who do not worry about it, but some people who are conscious of looks, dye their hair. As you said some try to pluck. If you pluck, you are removing the root of hair, I suppose and it may not grow again. I never plucked the grey hair. There are instances where young people get grey hairs. This is probably due to malnutrition or due to hereditary. There are some young people who get reddish brown or brown hair. I do not know the reason.

• Philippines
6 Mar 08
Thanks for the response. Really there are people who like to show the world, they are in their best year and still young so they colored their hair. But there are those who dont care at all.

• Philippines
27 Jan 10
I've been getting white hair since I was a kid. I pluck them instead of waiting for them to grow out. Hehe. Sometimes at work, I find myself looking at my desk mirror and then just plucking out the white hair that sticks out. Can't help it. There will probably come a time when coloring would be the option, but luckily not just yet.

• United States
26 Nov 09
My step mom started highlighting her hair to cover up the grays. She has dark brown hair so the grays were very visible. The highlights are pretty, and they cover up her gray hairs.