Are you a quitter?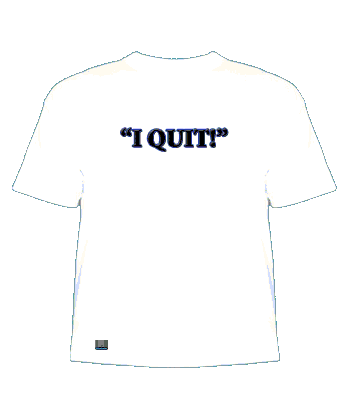 Canada
March 5, 2008 12:40pm CST
Well, are you? Are you a quitter? Is there anything you have quit that has made you a better person? Do you wish you never quit something? What are your stories? What, if anything, are you going to do to change things? I am a quitter. And I'm VERY proud of it too. Not only do I know when to say no, and to remove myself from situations when I'm in over my head, but I also know how to do that now without feeling bad about it. I consider it to mean I'm growing up.;) (not bad, considering I'm 35 now lol). But my main reason for this post is to acknowledge one particular "quitting" I did, exactly 6 years ago today. On March 5, 2002, I had my very first full cigarette free day, after smoking over a pack a day for over 13 yrs. It's now six years later, and I can truthfully say that I haven't had so much as one drag of a cigarette since. I am SO PROUD of myself! I can't deny that the urges are still there now and then, especially if I'm out drinking a few pints with some friends. I can especially relate to that ghost in the movie "Ghost", who busts the cigarette machine on the subway platform and exclaims, "I'd do anything for a drag!!!". But I've stayed away from cigarettes, and feel fantastic! I went through a LOT of major stress when I quit (including a divorce and having to flee a dangerous living environment and moving into a women's shelter for 1 1/2 months until I could get a place of my own, family and criminal court issues against my ex husband, etc). I had the usual weight gain and hissy fits from the withdrawal, but I survived (as did the people around me). But through it all, I still managed to stay quit. So I want to share with you all... it's okay to be a quitter!
2 responses

• Canada
7 Mar 08
interesting take on things, I am a quitter when it is time to be, I have left jobs, that were making me sick even though I badly needed the money, but I do not quit at a drop of a hat, I think that is a healthy balance

• Canada
7 Mar 08
Balance is very important, and it's good to see that you are aware of your boundaries.


• Canada
5 Mar 08
Perhaps I could label myself a "Persevering Quitter"? lmao! A living oxymoron.. woohoo!!