Have problems with the Jumbo Universal Remote?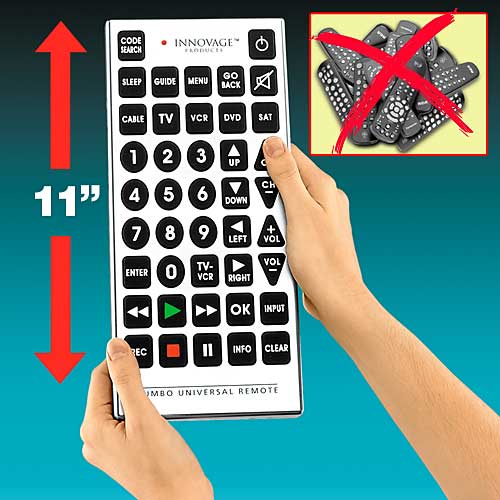 United States
March 6, 2008 12:17am CST
We bought the new jumbo remote control and cant figure out how to get it programmed into the tv and the dvd/vcr at the same time. Has anyone else had this problem? Any advice? Or even in the DVD/VCR it will only go up to a certain channel and then the other channels wont come in (cable). We used to just push menu and program the thing to cable but it wont even let me push menu to set anything at all.
No responses