Baby's first birthday!

United States
3 responses

• United States
1 Jun 08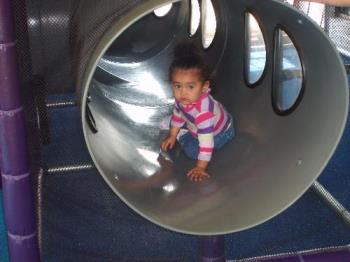 Hello, My baby turned 1 this month, and I was wondering what I was going to do. Not because this is my first child, but because this was my youngest of 6, and the child before her was a boy who will be 7 in July. So, as you see, it had been quite sometime since I'd done a "1st" birthday. Well, what I ended up doing was having her party at a local McDonalds that has the play room. I'd forgotten that they do that. The last I had a kids party there was when my now 16yr old turned 2. It was fun, the baby had a ball. And, unlike some larger establishments, it's nice because the area is closed off to the public while you have your party. And, it's not too expensive. So, what did you end up doing for the lil' tot's birthday?

• United States
11 Mar 08
For my first child's first birthday(your mom), I threw a birthday party and invited all the kids within her age range from the neighborhood. I understand your situation is somewhat different, but I know that you will work it out because you're such a good mom.

• United States
8 Mar 08
actually if you just get a bunch of really small gifts and wrap them, they have more fun unwrapping them then they do with the actual present themselves. they are still to young to understand the concept of it being their birthday. also get a cake made just for him and one for everyone else to eat, because on their first birthday it's always fun just to let them dig in with their hands and face and everyting. you will have some great pictures and memories of his very first birhtday. God bless