Does Anyone here have glaucoma?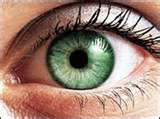 United States
March 8, 2008 9:31am CST
I have open angle glaucoma which is one of the most common. My doctor gives me eye drops and sees me twice a year for tests. I hate the tests because he puts in about 3 or 4 drops and I can't see anything right for about 10 hours. I used to use Xalantan but found drops for only $4 at Walmart. The Xalantan was about $60 a bottle! Quite a difference in price. What kid of drops do you use?
1 response