Are you keeping some hurt? Words you want to voice out but you just cant? Why?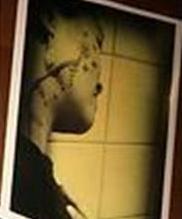 Philippines
4 responses

• United States
9 Mar 08
I am and trying to not let it get to me. I'm holding back because I don't want to offend her and to give her the benefit of the doubt. She owes me $$ for some second hand clothing I sent for her children and its been weeks since I sent her emails about them. Finally I managed to get through and she told me she thought I was already paid. So fingers crossed something happens soon. I know she means well and is a lovely lady that's why I wanted to be nice about it and not nasty.

• Philippines
20 Mar 08
Yes, we don't own tomorrow so it is better to shift on the good side. Patience and understanding counts.


• United States
10 Mar 08
I do this everyday. Nine times out of ten I do not voice how I feel. I usually just keep it in because I would rather hurt than to hurt someone's feeling I suppose would be the reason my feelings don't come out.

• Philippines
23 Mar 08
... you got that temper. I hope I could have it too. Nice to see you around!


• Canada
9 Mar 08
no I am not as a therapist I know that that is very unhealthy and if I am hurt the person knows about it. It doesn't mean they will always change what it is that hurt me, but they know about it.

• Philippines
23 Mar 08
Letting others know that we are hurt will help us let go of the hurt somehow. Thanks for droppin' by!


• Garden Grove, California
23 Mar 08
What is holding me back is that someone disliked me enough to hit the minus sign and thus push me back to a nine from a ten I am hurt because I started a discussion in all honesty about respecting each others religion should go both ways. if I did not want to listen to Jehovahs witnesses try to change my religion it was my right I respected their religion but they did not respect my rights to my own religion. this touched off a little third world war and I was in tears and sorry I had ever posted the discussion