How Much Education do you Have?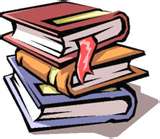 United States
March 9, 2008 10:12am CST
I graduated from High School, did some night school (sociology) then did some part-time courses (psychology & pshilosphy) then took and advanced computer course in 1993, that's it for me. I also took some St. Johns ambulance courses and self improvement courses. I'd like to take more courses but not sure my brain can handle it any more. What kind of education do you have? Would you like to be doing more?
3 responses

• China
11 Mar 08
I have 10 years base education, 3years senior high school, and 4 years college high education, then 3 years graduate education, so I have studied for 20 years. besides, I have took in some profession and technique, such as computer, management, finance, musical instrument...

• Murfreesboro, Tennessee
9 Mar 08
I took both college and high school courses at the same time as a teenager, because the high school work wasn't challenging enough for me. I graduated high school. I went to college full-time for only a year, because I fell ill and lost my scholarships from being in the hospital for most of a semester. I've always said I wanted to go back to college, but things never quite work out that way. As soon as I think things might be falling in line for me to do so, something comes up. I'm thinking perhaps once my son is in school, I'll actually have time to do it, assuming my health doesn't get in the way again. I do study various things on my own, though most of them are religion and history based.