Easter is around the corner, what will you do this day?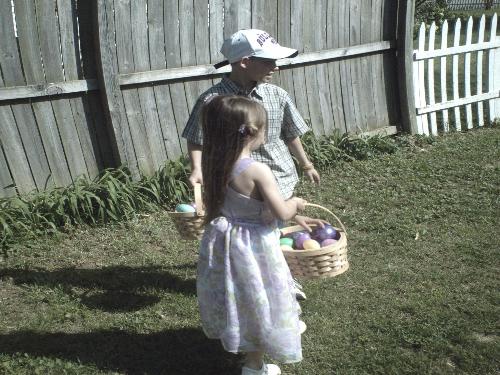 United States
March 10, 2008 12:15pm CST
I cook lots of food and desserts. I decorate my home in the theme of Easter. The grandchildren and I will die eggs. I also have a tradition of using plastic eggs and putting prizes in them, even money. We split the children into groups, the little ones and older ones. We hunt eggs twice once for the little ones and again for the older ones. I'm a shudder bug, so lots of pics will be taken. Then the children usually take their eggs and hide them for each other as a game. We like having 3 legged races and the egg and spoon run. What do you usually do or plan to do this year? I'd like some new ideas of what we can do this year. Or a twist on what we do. Can you all help me? I also just want to know what you do. Thank you in advance for all replies.
1 response

• United States
10 Mar 08
I just decorated today and my kids and granddaughter will be coming here for dinner since my Mom passed away and we would usually be going to her house. I'm going to have a small easter egg hunt for my granddaughter probably after dinner and then we'll have coffee and dessert. Nothing unusual. Just a great day.

• United States
11 Mar 08
Hi ctrymuziklvr, It sounds like you have a nice day planned. I'm sorry to hear about your mom. Mine lives hours away so we have not went there for Easter. I have 10 grandchildren, 3 live in another state. The family comes to my house for holidays. Unless we go to my moms. Thank you for your reply.