Does the length of a book matter?

United States
March 10, 2008 3:48pm CST
I will read almost anything no matter how many pages it has. What is the most number of pages a book has to have for you to decide not to read it, or does it matter to you? Would you rather read a short book in a shorter amount of time, or a book with more pages that may take you longer to read?
9 responses

•
10 Mar 08
It doesnt bother me how long or short the book is, sometimes I find short stories better than long winded rubbish!! It depends what kind of a mood I'm in as to what I read.

• India
11 Mar 08
It depends on the kind of topics. For pleasure sake I would normally read short books, but there are thick ones I have to read so as to gain knowledge. I have read fat books before for pleasure though when I was younger and had more time.

•
10 Mar 08
Not in the slightest. If I want to read a book I'll read it regardless of how long it is.

• Philippines
11 Mar 08
It doesn't matter to me the number of pages a book has. As long as it has a good plot, the characters are interesting and the use of words are quite a marvel, then I'll go for it. Even if it's 700 pages plus, I'll definitely grab it and buy it. It's really hard to look for something good nowadays in the market because few only suit my taste. So, I automatically grab books that suit my strange taste.


• United States
19 Mar 08
I will read anything. I don't have a lot of time to read so I usually find that I get books that are shorter in length just so I can get them read before I just lay them down and never pick them back up.

•
19 Mar 08
My preference is for a longer book. I have enjoyed reading some short novels but the pleasure in reading them is soon over and I like a novel with twists and turns in its plot, or a book that can take the reader to new places and on a longer journey, or which explores a person's character and inner life in more detail.

• Indonesia
19 Mar 08
it doesn't matter hOw many pages a book has, the very important point is it has a good content. if i found it's interesting, i'll go for it though it has thousand pages. i love harry potter, lord of the ring, eragon,, sometimes my friend just shot me a suprise look when i carry a thick book and says "haaah? you read this? all?" and i just smile. what can i do? i love this book?

•
11 Mar 08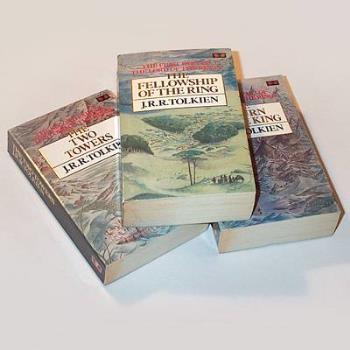 Length doesn't bother me at all. I usually take a book of short stories for journeys, as it is easier to tear myself away from the book. I think the longest book I read must have been one of or if it counts all of 'The Lord of the Rings'