Will you be a whistleblower?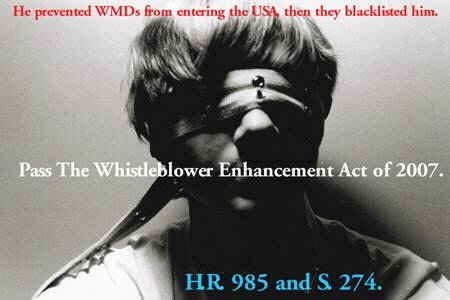 Singapore
March 11, 2008 12:58pm CST
Beep, beep! Someone's blowing a whistle, let's run!!! According to Wikipedia, a whistleblower is "an employee, former employee, or member of an organization, especially a business or government agency, who reports misconduct to people or entities that have the power and presumed willingness to take corrective action." Let's put it in layman term. For example, you know your company is using e.g. pirated Windows XP. You are a whistleblower if you inform the relevant authority about it. After that, a spot check will likely be conducted at your office and if evidence can be found, the company will be fined, etc. Sounds wicked? Well, it is arguable and I have points for both sides. But, the realistic perk from you doing this is that you might possibly be paid. You might get e.g. $5k for just sharing information about "someone" who is supposedly doing wrong anyway. The "prize money" if any will usually depend on how big the offence is (and how much fine they can hope to receive). In case you are wondering, I think your identity will be protected and you can stay anonymous. For me, I doubt I would do such a thing even if the cash is just right in front of me. I typically believe in the philosophy of "live and let live". If you don't step on my toes, ok, I will just close one eye unless you are behaving too outrageously. What about you? Will you do it? Will you be a whistleblower? Yes, why? No, why not? Any experience to share? =)
6 responses

• Singapore
12 Mar 08
Give me a whistle and I will blow it. Ask me to buy the whistle, I will not. It is not worth buying the whistle no matter how cheap it may be. What comes in will go out away and what goes out will come in again. At least, I am foolish enough to realise I do not deserve the reward. Let the more deserving have it. I could have been rich long time ago.

• Singapore
12 Mar 08
Silly big head. What sort of whistling is this?


• Ukraine
11 Mar 08
i agree wid ur policy of live n let live..i wud blow of the whistle against people i knw...but if smethin really wrong is going on and im not able to do nythin to help stop it..guess i dun have an option..i cant stand other being destroyed for one person.

• Singapore
12 Mar 08
Yup, it would be nice if you are around people who are all nice. Lol


• Singapore
12 Mar 08
It's alright, really. That's the way I read it. No one read word for word - we read the gist. That's how most humans read too.:P

•
12 Mar 08
Difficult one this because I really do like my current company and my boss and my company's ethics. In fact, we make very sure we are licensed for all of the software we use as we are a software development company and why would we do what we would not want our customers to do? On the other hand, if I was working for a company that was knowingly breaking the law I think I would report them. For example, if my company was employing people illegally, e.g. not paying taxes for them and paying them cash in hand, I would report them without hesitation (not for any reward myself, mind you). Having worked with long term unemployed people for 4 years, I hated the fact that many of these so called impoverished people were working on the site and bragging about the fact that they had 3 or 4 top of the range mobile phones and wore designer clothes. I have always worked hard and paid taxes and I don't like the idea of people taking my tax money in unemployment benefit when they are also working. No excuses, I'm sorry. So I feel quite strongly about people working without paying tax and I definitely feel quite strongly about companies employing people and not paying taxes on their behalf so I would have no hesitation in reporting them. I would also report my company if I had knowledge that they were doing anything illegal, in fact, I would actually leave and work elsewhere anyway :)

• United States
12 Mar 08
Scary. And I can't let my hand be tainted with blood money. I don't know. It is not the conscience, not the guilt, nor the feeling of betrayal that I am afraid of but Karma. I am not a good person myself. People may have reasons for doing bad things but I am not the one to judge. You are right, life and let live. What goes around comes around... so let it be.

• India
12 Mar 08
Even at the risk of sounding like a saint, I would strongly say that I money becomes secondary when some ethical and social issues are being concerned. Like if I find that my pointing out would do a good at large I would go for it irrespective of money. And if I feel that it's a trivial issue I would not do it even if I am getting a handsome cash. That's how I am!

• Singapore
12 Mar 08
Yup, I think it is necessary to weigh the pros and cons based on the greater good.

• Philippines
12 Mar 08
I'm not sure if what I'm going to share with you is relevant or not. We both seems to have a polarized thinking in many subjects. I used to be my boss' "right-hand" secretary. Many of my co-workers didn't know that my position as an Executive Secretary was just a front. I was more than that. I was told to keep an eye and perked my ears for anything unusual or suspicious things going on in the company. His last parting words, "approach me only if the situation is dangerous." I felt I was more of a "henchman" rather than a "whistleblower.":P Life within the company was full of enviousness, greediness and self-centered people. I think I'd seen enough to last me a life time. But I remained silent and never uttered a single word to my boss. I admit I used all my charms to entice these people so they can be comfortable with me. I guess it worked because they all started to confide to me their feelings and all the ugly things they did for the company. I gave them a piece of my advice and went ahead to sort things out. I became a whistleblower only once and that was when an employee was laundering money from the company. I know I did what was only right and proper. Besides, my name and reputation will be ruined since the employee was under my department.

• Singapore
12 Mar 08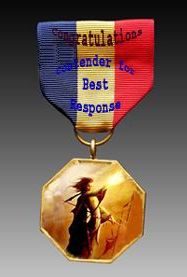 There is nothing to envy. You said you were an executive secretary and it is a lot different from a mere secretary. It is understandable that you would be privy to everything your boss knows, etc. Money laundering? Well, I can't say you were wrong to report him.