Day light savings time

United States
March 11, 2008 2:01pm CST
Hi everyone Im still recovering from changing our clocks ahead. Yesterday I was so tired well it didnt help I didnt get home on sunday night till after 11:30. And thats late for me.LOL I guess by the end of the week I will have it down. I do like that it gets dark later. So did you have a hard time with the daylight savings time? Where you really tired the next day?
5 responses

• United States
12 Mar 08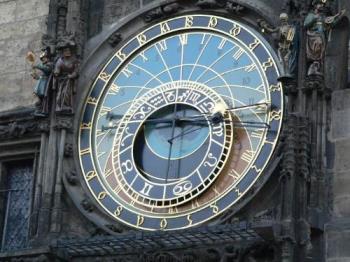 I am upside down. I couldn't fall asleep on Sunday and I couldn't wake up on Monday and today. I feel tired. My internal clock needs and adjustment....

• United States
12 Mar 08
I felt the same. I am still behind today.

• United States
11 Mar 08
You're not the only one still "recovering" or getting used to the time change. I look at the clock and it says,..okay girl, bedtime, but I'm not tired yet, so I'm still losing an hour of sleep..

It's takes me a good month to get used to it

• United States
11 Mar 08
I wasn't here much yesterday or should say last night much either...I signed up for that Oprah Winfrey webcast about the Eckhart Tolle book "A New Earth"which is on from 8:30 to 10:30 on Mondays then hung out at their message boards to discuss the book

• Canada
11 Mar 08
Let's just say that thankfully it is March break in here so I won't have to go to work until next week LOL I like when we change the other way and it's always earlier than what I thought, but this one is the one that is more complicated for me to adapt.

• Canada
11 Mar 08
Yes, this year things worked out well with the day light savings and the march break :) I am indeed tired, but it's because my daughter had a party yesterday and was allowed to come late. Since I don't go to bed until she arrives, I kind of didn't sleep much last night :)

• United States
12 Mar 08
Actually I do better moving the clocks forward. My husband was complaining last night about how tired he is from the time change. I think he's just old..lol I prefer to have as much daylight as possible throughout the day. It could be light out at 10pm and I'd be a happy camper. Next October when we move the time back is where I get all confused and remain tired for a week or two. It's just a bit too difficult to adjust. I think daylight savings time needs to be history. Arizona remains the same time all year which is nice. Don't have to change all the clocks in the house or car. Won't have an excuse to be early or late for work or appointments.

• United States
12 Mar 08

I see mylot still has it's glitches. I just tried responding to this discussion thru my email and it took me right to my private messages which I had none of. lol Anyways, the only thing that threw me off with the daylight savings time is my work. Since I deliver newspapers out in the country, I got to the store bundle to them few min. after they opened instead of an hour b4 they open like I usually do. It threw all the other newspaper carriers off as well since I was the first one to the store with the papers out of 4 different newspapers. lol I ended up 1/2hr. late on my route cause of the time change. Come fall, I'll end up 1/2hr. early for the same reason.

Wish it would just stay the same time year round instead of the changes in spring and fall.