How I Met Britney Spears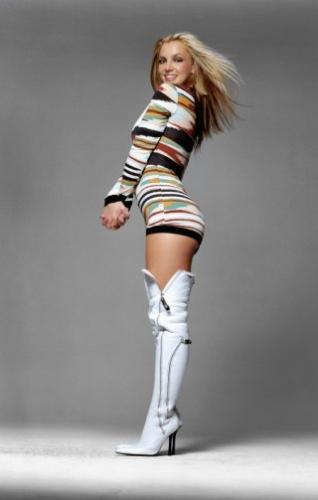 Malaysia
March 12, 2008 9:14pm CST
Troubled pop princess Britney Spears is set to make an appearence on the hit US sitcom How I Met Your Mother. The troubled singer - who first showed off her acting skills in the widely criticised 2002 movie Crossroads - will appear in the CBS sitcom in an episode due to air in April, a representative for the show confirmed. Britney is expected to play a character called Abby - who works in the doctor's office owned by main character Ted - who is described as "sweet and friendly and scattered and a little nerdy". The 26-year-old star is already working hard to make sure she is fully prepared for the role. She was spotted leaving the 20th Century Fox studios in Los Angeles Monday after having a script read-through with other cast members, including Alyson Hannigan, Neil Patrick Harris and Jason Segal. The show revolves around Ted, played by Jason Segal, who tells his children the crazy stories behind how he met their mom. As well as starring in Crossroads, Britney appeared on successful US TV show Will and Grace in 2006, and also starred in her own reality show with ex-husband Kevin Federline, Britney and Kevin: Chaotic. Meanwhile, Britney - who has an estimated $US100million fortune - has been given a $US1500 weekly allowance by Los Angeles Superior Court Commissioner Reva Goetz. In a ruling Monday, the commissioner also approved hiring two specialist attorneys to help the mother-of-two sort out her financial affairs while she is under the temporary co-conservatorship of her father James until July 31. Geraldine Wyle, attorney for the conservators, said the allowance is intended to allow Britney to start to "enjoy herself and have some freedom of choice".
1 response

• United States
13 Mar 08
I wonder how she'll do. Is it to air this monday? I saw on commercials that this mondays episode of how i met your mother is new. I think that maybe cbs allowed her to do this to get more viewers. As much of a mess that her life is right now, I can't see her doing tv shows. Maybe she'll do good and blow everyone away. I didn't see crossroads, so I'm not sure how good of an actress she is. I saw her on Will and Grace I think, but I don't remember how she was.

• Malaysia
13 Mar 08
hey ravinskye,I don't know if it's to be aired this Monday or not.I think it'll do the ratings good.She needs something to keep her mind off things too.My prayers are with her.