Book or Movie version?? give examples!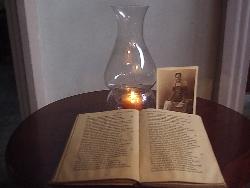 Philippines
October 31, 2006 1:02am CST
hi there! which do you prefer, the movie version or the book where the movie was derived from? Personally, I prefer the book or the novel itself since it allows for more imagination...what about you?? Books that I prefer over their movie versions would be (just to name a few): 1. The Princess Bride 2. Jurassic Park 3. Harry Potter series 4. Silence of the Lambs
8 responses

• India
31 Oct 06
books r always better than books. u don`t have really much effect on the viewer with a movie when he has already read a book. movies r only sort of fast forward summaries of the book version.

• Philippines
31 Oct 06
totally agree with you that books are always waay better than movies... no amount of budget can match one's own imagination i guess, though it still helps..but sometimes one can't help but expect something more from a movie based on a book, especially if you've already read the book first...;)

• United States
31 Oct 06
I always seem to be disappointed by movies that I have already read the book they were derived from. They always leave some aspect of the original storyline out that makesit feel like something's missing. A prime example is Gone With The Wind. While the characters are the same, there were so many sub plots in the book left out of the movie. It was like two competely different stories!

• Philippines
31 Oct 06
Yes, I do agree with you that movie version can be especially disappointing if you've read the book first--& sometimes you still can't win if you've watched the movie before you've read the book since you already have a mindset sometimes--of relating the actors to the characters...I haven't read nor watched Gone with the Wind but I get what you mean--=)

• United States
31 Oct 06
Carrie by Stephen King was much better as a book than a movie.

•
31 Oct 06
The books are always better, although often inspire one to seek out the book. I first watched High fidelity by coincidence and then later went on to buy the book out of the love for the film. I fell in love with the story more, there was so much detail lost from the film, it was well worth the read.

• India
31 Oct 06
I would prefer the movie as it's more descriptive. Though I appreciate the effort put in writing the book. I have read all the books of the Harry Potter series and I really enjoyed the movies as well. Movies visualize the ideas put in the book.

• India
31 Oct 06
yeah i prefer books over movies.... they are so much more better... and they really make your imagination much better..... and helps improve ur reading skills and vocabulary....... and i have always noticed that the movie version is much much more different than the book version.... its altered to such an extent that u dont comprehend with it anymore