My cookie biz dream is becoming a reality!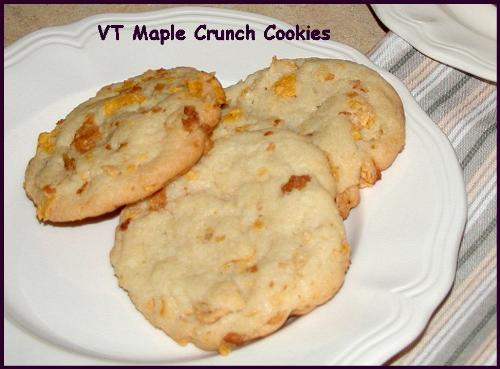 United States
March 15, 2008 12:28am CST
Well, kinda! I have permission to use a commercial kitchen that is owned by a famly member. I will use their facilty which they use for catering while they are off work on Sundays. I created a website to sell my cookies. This is my dream. I am making my local hits, Vt Maple Crunch, Mountain Espresso and Hazelnut cappuccino cookies for sale. The website is www.vtcookies.com It's a lot of fun so far & has been keeping me busy. (hope that explains me lagging on mylot posts) a week ago I thought it'd never happen, now I want to get busy and finance my new kitchen so that I can work from my own home. I just need to do a lot of paperwork to get my own kitchen certified.:)
6 responses

• United States
15 Mar 08
i checked out the website but i will not buy any.... good job on your first step.

• United States
15 Mar 08
Your Cookies looks yummy... but you need to fix the contact link.. its not working correctly..Good luck wtih it.

• United States
15 Mar 08
Im glad that you have realized such a great endevour. I will surely check out your web site...

• China
15 Mar 08
congratuations! You have had a bit of success in your business.In my opinion,if someone has a dream or target,and he or she take hard efforts to do that,he or she must be successful in the future.I am sure of it firmly. I will log on your website to have a look someday.

• Canada
15 Mar 08
Congrats, Carmetaf, on gaining the use of a commercial kitchen. This will bring you a long way toward your dream. I can't wait to hear how your cookies start to sell, particularly since the flavours are a bit out of the ordinary - they sound GOOD! Not the regular oatmeal or chocolate chip - thank goodness, because Mountain Espresso and Hazelnut Cappuccino sound new and different. You ought to grab a lot of coffee lovers with those.