What do you think the world be like without religion?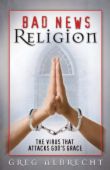 Malaysia
March 15, 2008 7:00am CST
In this world people killed in the name of religion, terrorist attacked in the name of religion and insurgents killed themselves together with their enemies in the name of religion.

For your information, I do believe in God and to me this world maintain peace and harmony because each and everyone of us do believe in our own religion. Say, if this world is without religion and there is not a single believer of any religion, do you think we can live in peace and harmony without any differeces in our belief and religion? Do you think we will understand and respect each other better? However, since there is no religion do you think we will commit adultery, kill as we like and no peace in this world? So, what do you think the world be like without religion?
8 responses

• Jamaica
17 Mar 08
what will the world be like with out a president in each country? religion doesn't make a diffrent in the world today. you have people that is in no type of religion. you have people that don't even beleive a god exist. so to me the world would still run the way it's running regardless of religion or not. now!! if the countries never had a prime minister or a president i would probably kill myself and wish i was never born and you would to.

• Malaysia
18 Mar 08
Hello Sidonna. So you think it doesn't make any different with or without religion? You are the first to say so. Maybe you are right to certain extent. Why do you need to kill yourself if your country is without Prime Minister or President? To me, with or without the leader of a country doen't make much different either. If everybody live in harmony, you don't need anybody to lead you and your country. Everybody do their own thing in peace and just appoint certain people to be in-charge of certain ministry. Thanks for your sharing.

• Jamaica
18 Mar 08
yes! that's what i said, the world would be no diffrent with or without religion. yes i would not want to be apart of this world if a president,or a prime minister didn't run it. why? the world would not have any laws,rules, or boundaries. everybody would do what they want, or choose to do. a leader will, and would make alot of diffrence i'm not saying everybody would obey the leader but majority will. i can't beleive you would actually think the world would live in harmony and peace without a leader. that's rubbish! we have people that wake up in the morning with evil and hatred on their mind so i could you think the world would be good or half way decent without a leader?

• Malaysia
22 Mar 08
You do have a point. I do respect your comment. Thank you.



• Malaysia
15 Mar 08
Jimeous, you are right. Greed and power are two excuses for a leader to trigger a war against other country or nation. Somehow the leader will use religion in order to influence the followers to support him.


• Malaysia
27 Mar 08
Hi Alexigne. You think so? What if it turn the other way round. This world could be a paradise without religion? Actually in reality, I do agree with you.

• India
22 Mar 08
Killing other people has got nothing to do with religion. Killers are killers. They will kill as their mindset is tuned to this inhuman act. Some kill for love. Some kill for money. And some kill for religion.Will you want a world without love or money? Will, by doing this, killings in the name of love or money stop? Answer this and you will find the answer to your question.

• Malaysia
22 Mar 08
Yes I do admit that some people kill for money, love and reasons. But most killing in this world espcially in mass killing is because of religion. If you study History you will find that most mass killing such as Badar War, Cross War and many more were the result of religion. Now some countries are still unrest, such as Middle East, African nation, Southern Thailand, Indonesia, and Tibet. They are still unrest and killing is common because of religion factors. The Jihad killed because of religion. Last year in India, your country, the Hindus killed the Christian and burnt the churches, don't you thing it is not because of religion? If you are able to answer to this question and refute history, you are god.


• Hyderabad, India
21 Mar 08
Hmmm interesting. People would live in peace if there is no religion in this world. A single religion thing may crop up. I say this religion thing should be removed i believe in god and i always worship him but all things happening in this world is due to religion and faith right.

• Malaysia
22 Mar 08
AS you said, things happening in this world is due to religion and faith and which true. I am just like you, I believe in God but I hate people try to gain mileage with the name of God. Thanks for your response.


• Philippines
17 Mar 08
No rules to follow.. We are nothing without rules of the church maybe all of us have no fear of killing people having an abortion or lie, steal, covets someones wife or husband .. the good thing about religions we follow and we live with it we fear and we ask for forgiveness whenever we have done wrong to someone.

• Malaysia
18 Mar 08
Yes you are right Ayou82. The bible is our guide and the path to living in peace and harmony. However some followers of certain religion use their religion to instigate and champion their goal in life such as killing others in the name of religion. Thanks for your opinion.

• Philippines
17 Mar 08
If there is no Religion? I think it is impossible. Religion was made because humans need something to believe in. Religion is more of a guide- yes you are right when you say that we somehow have harmony for having a religion. Religion comes from a Greek word- ligare which means to tie or bind, Re- is actually a prefix which means- again. So it is actually to tie again or to bind again. Nowadays, it turns out that Religion is more a guidelines, and I think it can't save us.

• Malaysia
17 Mar 08
Hello my_january. Without religion we can still believe in other things. Don't you think so? Anyway, I am proud to be born a Christian and I do believe in the bible as the true word of God. Yes, religion is meant to unite us however now we see that people are fighting and killing because of religion. I am saying that religion is bad. In fact those people only use religion as their gimmick in achieving their personal objectives. As you said religion is our guideline in life and I do agree with you. Thank you for sharing in this topic.


•
15 Mar 08
I think that if we had no religion someone would go out and invent one pretty quickly. Humans need to believe in something, even if it is only self, and love to socialise. Religion has given us laws and moral values which have formed the basis of our societies. Regrettably they have also been used as the justification for war and allowed some people to develop an intolerance toward those that do not share their beliefs. I would love to say that we cold get by with nothing, but I am pretty sure that someone would develop faith based organisations. So without religion, we would still need to have laws and a means to regulate society. Human nature is to want to have more and to wield power, so there would be still wars I suspect. Not a lot different from today really.

• Malaysia
15 Mar 08
Hello P1kef1sh. I do agree with you on certain issues. Even without religion we still need laws to maintain law and order in the society. Basically religion gives us the moral values in the society to believe in and law is to maintain peace and hormony in each country or society. Therefore both religion and law are equally important. Thanks for your sharing.