I enjoys being a mother what about you.....

India
March 16, 2008 2:38am CST
parents are responsible for giving a great citizen to a country.what is your opinion as a mother.
2 responses

• Philippines
16 Mar 08
Being a mother is perhaps the best thing can happen to a woman. Bringing up and taking care of children and family is a great challenge a mother faces and keeping with one's career is another story. Seeing our children grow keeps us going and fulfilled more than any thing else. What is success in one's career if we cannot keep our family intact and happy?

• Philippines
16 Mar 08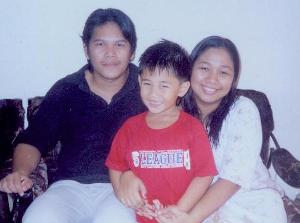 Hi there nandinim! I agree with you. We are our children's first teachers and our teachings and our actions are retained to our children's memories and they are most likely to imitate us and do what they see that we're doing. We are the ones who are building the foundation of our children's personality, their dreams, their fears, their strengths, character and even weakness. I think that we should be very careful and be really responsible as parents because we are molding our children's futures.