Do you have a favourite place that you go to, to think?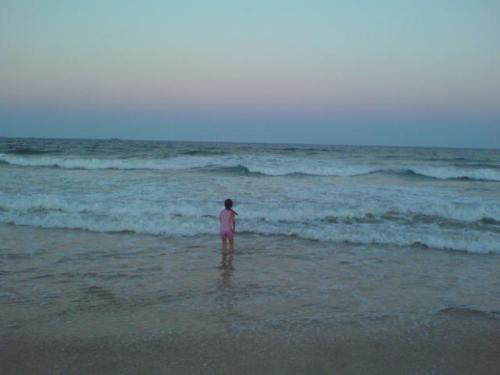 Australia
March 18, 2008 6:04am CST

I like to go to the top of this hill, overlooking the
ocean
. When I go there I always feel at peace and it helps me to think clearly. How about you do you have somewhere
special that you go
, when you need to think about things? Maybe it is even a
room in your house, or your garden
?
6 responses


• Australia
22 Mar 08
That definately does sound like a suburb place to think, especially while watching the sunset. Good idea!!

• India
22 Mar 08
Well, to be honest I find the toilet a very good place to think as I am not disturbed when I occupy it. I think fast and efficiently in my room too when I am alone and the ambiance is calm, serene and quiet

• Australia
22 Mar 08

Now that is funny, think best in the toilet. That is not a place I would want to stay long to think, lol. I could never understand how people can read magazines and books in there, it is too smelly for me. The room would be a nice quiet place to think, thanks for sharing your response.

• India
18 Mar 08
Well, i wanted to go to top of Himalayas,,, but think if i am able to go there then i have to worry about how to go down,,,lol

,,, its just a thought,,,which i know never been completed,,,

• Australia
22 Mar 08

WEll I guess you will have plenty of time to think up there in the Himilayas since it will take you a while to figure out how to get back down, lol. It would be nice up the top of the himilayas, you would feel like anything is achievable up there. Thanks for your response.

• Hyderabad, India
18 Mar 08
I like to go on a long drive probably at evenings at 5 o clock when there is sunshine and cool breeze flowing through. I prefer to go at high speeds and while coming in much lower speed.

• Australia
18 Mar 08

Yes I agree, long drives are often good for clearing the head, I have done that many times too. Thanks for your response.

• United States
18 Mar 08
I dont acctually have a thinking spot of my own, but now that I think of it if I
did
have one it would be on a beahc... near a ocean like you said. The waves are my most favorite thing in the world! When I was younger we used to have a small house near the beach, hearing the waves as you fall asleep is amazing...


• Australia
18 Mar 08

Hi gamingmaster, that would have been awesome living near the beach and hearing the waves as you fell asleep. Thanks for your response.

• Norway
18 Mar 08
I don't have any favourite place where I usually go when I'm depressed.. But there was once, when I was teary-eyed and I dont know where to go, my feet brought me to church. It's absolutely a very quiet place to think and cry. You can even talk to HIM. It really lessens the pain. But most of the time when I need to think, anywhere would be fine, as long as its quiet and peaceful because it would make me feel relax and think fast.