how do you handle stress??

United States
3 responses

• United States
18 Mar 08
I normally yell, or cry. So, like you I dont handle it very well. This happens because I keep things bottled up inside, until I burst. When I burst, you never know what your going to get. Either a yelling, fuming mad woman,

or a sad, hysterically crying person!

Stress is not healthy, so we should both work on eliminating it in our lives.

• United States
25 Mar 08
that would be wonderful, if only it were possible

• Turkey
18 Mar 08
I usually can't handle with it and start shivering. It is really the best thing I experience. After all the things in my life, I don't get very stressed for anything. but when I have something to stress about which is deadly important for me, I just start shivering and between a crying-sleeping state which is really a hard situation to be in. The best way to fight stress is possibly keeping your phsychology away from the though of stressing on any matter. Taking things easy,and looking at the picture from a wider angle will always help.

•
18 Mar 08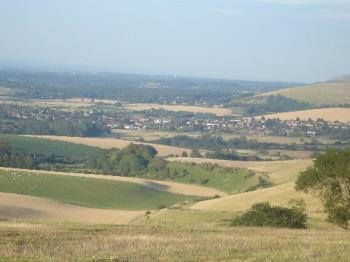 I tend to go off for a walk, on my own. I love to be at one with nature, as it gives me a kind of inner peace. Sitting atop a hill can help me too. There's hills quite close to where I live in England, and there's one, where if you look one way, you can see right across the beautiful Weald countryside, and if you turn around, one hunred and eighty degrees, you can see across the English Channel. The breeze blows through your hair, and there is silence, apart from the song of the skylark, and the bleating of the sheep. Sitting beside water always helps soothe a troubled soul too! Walks always help me find myself again. Brightest Blessings.