Gooo Lizzie Gooooo!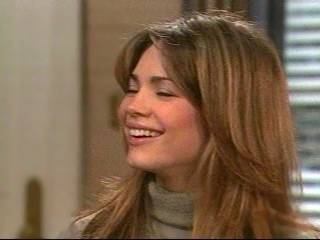 Canada
March 19, 2008 6:48pm CST
Goooo Lizzie! Love it when Lizzie comes out to play. Spammy definately earned her nic name today, when she just decided out of the blue, that Liz must be the one that hit her. WTH? She overhears part of a conversation and then decides she 'saw' it??? Call her out, Lizzie. Kidknapping and hiring goons to threaten you and your kids and then lying about it definately carries alot more weight, than someone who MIGHT have commited a hit and run due to exhaustion! Woo Hoo Jason is back tomorrow. Can't wait. Threatening his girl, Elizabeth will definately not go unnoticed...remember his threat to Spammy???? What did you all think of these scenes???
3 responses


• United States
20 Mar 08
They all need to be in jail. They're all lairs. No wonder they kids turn out the way the do.

• United States
26 Mar 08
I am so over the whole Liz and Sam fight. It is way passed old. I mean why is Liz still so threatened by Sam. And when I Sam going to ever just drop it. UGH both of you shut up already. I hate it because I go through spells of like and dislike of these characters and they just keep going back and forth.

• United States
20 Mar 08
As we see today Sam did not take this laying down. Go Sam! That is just like Liz throw your kid under the bus to save yourself great mom.