Do u like the new referal benifit introduced by mylot?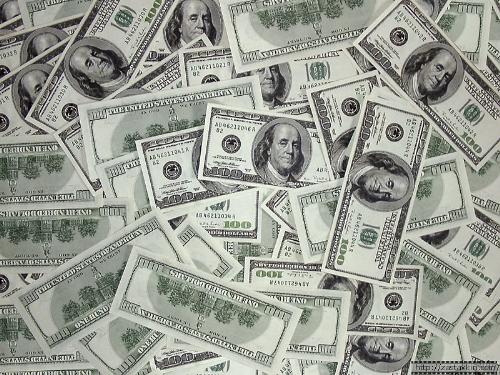 India
March 20, 2008 10:38am CST
Hello all MyLotters!!! Every one may have got the news that MyLot has introduced the new referral offer by which we can earn double than before..... According to the new MyLot offer, if we refer anyone between March 1st to May 31st which is a very long duration of time in which we can work out more for referrals......... Mylot has even provided even more easier ways to get referrals by providing Flayers stuff...... I love this new offer of MyLot and work Hard for the referrals..... What do you all think? Do you like the new offer? Would you work hard for referrals? Thanks in advance for all Mylotters for their reply's.... Long Live Mylot!! Happy earnings!!
8 responses

• Indonesia
21 Mar 08
honestly, its really interesting offer that mylot ever offer to mylotians

about referral package. honestly i interested to go with that but it seems little bit difficult to me since i am not good to find many referral so far. and i think its really need hard working to keep our referral actively in here, reminding that its not easy to earn more cents if there is no quality in posting response, am i right?

• India
26 Mar 08
YUP........

You are absolutely right plumwish.....

We can earn better if we have good posts and can earn more if we have good referrals too.But as u say it is very hard to find out referrals.Specially active referrals. Hope you find good referrals. Have a nice day!!

MAY GOD BLESS YOU

• Indonesia
26 Mar 08
yup, and at this moment from 10 referral that i got, seven of them are unknown person and from three referral that i know, only one referral which really activein here


• United States
20 Mar 08
I think it is probably of benefit to some people but, not to me. I don't know that many people who jam around on a computer for very often in the day so, really, none of my friends would bother. I haven't had any success as far as referrals. But, if you are successful with them, it is a great incentive and a great opportunity!

• India
20 Mar 08
you are right that most of the referrals often do not workout. I have 12 referrals in which only one of them are working. Have a nice day!! Keep Posting!!

• United States
21 Mar 08
I think it's great, it'll be a great incentive to us, to find new referals and earn more money! I'm delighted that myLot is doing something like this, to keep us enthused!

• United States
26 Mar 08
that is a huge amount of money they are going to be increasing the output on... . it does not benefit me any however, as I have no referrals - be that what it may, I would much rather see us all receive a bonus for our discussions and replies instead - as that is where the meat is - if not for discussions and replies there would be no adds being generated - now the people with 1000 referals and never post a thing anymore will have all the more reward for letting someone else do the "work" for them. I think that kind of rots. and yes yes yes I know I could be more active in trying to promote and getting recruits instead, but that is not my style... and the fact remains no matter how many recruits you have - if there is no activity there is no income - so perhaps are bonus for those who post a certain number of dicussions per month or a certain number of replies would be a SWEET bonus that would encourage a lot more activity on mylot - and with more activity comes more excitement over earnings which in turn will cause more people to join up as a recruit or as a single entity.

• India
26 Mar 08
it is definitely a nice job from part of Mylot. but it will help more who has got active referrals. I can't do anything with it. i have 13 but none are active. so I am not at all benefitting from it. I hope there will be again some boost in income from Mylot.

• India
26 Mar 08
what i didn't understand is how much do you think one referral will fetch you on Mylot?? Suppose the person i referred makes a lot of discussions and get paid? Do i get something there? thanks....