madonna's future is paved with good intentions...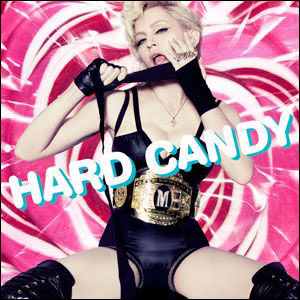 Philippines
March 20, 2008 7:05pm CST
it seems that her madgesty still got what it takes to pull off a hip-hop urban inspired album..with HARD CANDY coming out this april.. we are set to see yet another side of madonna.. it seems that the queen of pop still got what it take sthrough the years... and perhaps it would be a battle between two MCs.. MARIAH CAREY and MADONNA CICCONE... tsk tsk tsk.. and so far MADONNA'S collaboration with TAMBALAND and JUSTIN TIMBERLAKE is more interesting than MIMI's touch my body... tsk tsk.. well see!
1 response

• United States
23 Mar 08
I think it is amazing that she has been able to maintain her career as long as she has and that she looks just as good now as she did when she started. I haven't gotten to hear her new song yet but have already pre ordered her new album.