My Uncle Bobby passed away last night.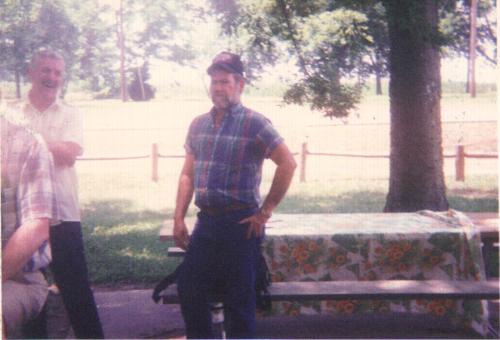 United States
March 21, 2008 7:52am CST
Hi everyone. I come to you very saddened today. My father called me and told me that my Uncle Bobby died yesterday around 5 p.m. He is'nt really my uncle, but he's my dad's cousins husband and we were all so close I called him Uncle. I remember when I was a kid he would fun around with us and tease us and was always so much fun to be around. When I was old enough to drink I remember at the family reunion we would sit around the table drinking and talking and reminiscing. I was his confidante at times and we used to watch tv and sing songs that we would see on CMT hahaha! We couldn't sing worth a lick! He always made me laugh. I can't believe he is gone. I haven't seen him in 10 years and I miss him so. I kept putting off the trip to visit family in Tennessee, and now I regret it. I always said, the next family reunion I will go, or in a couple of years when we have more money. He is with his son now in heaven today. They lost their son to mysterious circumstances many years ago. They were never the same after that. So, please say a prayer or keep our family in your thoughts today. THanks.
1 response

• New York, New York
21 Mar 08

I am sorry for your loss. I will say a prayer for him and your family. I am also lighting a candle for him too.

• United States
22 Mar 08
Thanks howard! I really appreciate your thoughts and prayers. We need them during this time.