How many diabetic people use glucerna?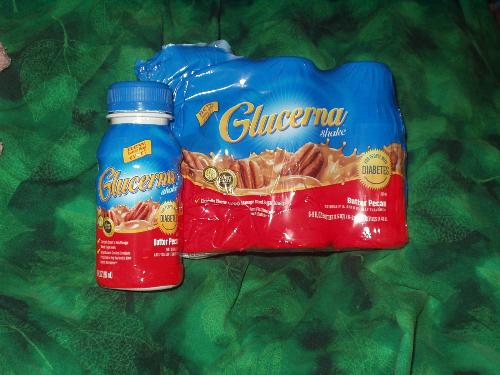 United States
March 21, 2008 9:38am CST
I started using glucerna, the nutritional shake for diabetics, and I find that it really helps me when I have to eat something but I just don't feel like having food. I have a problem with food anyway these days, nothing really seems to taste good anymore so I put off eating until I feel sick. Ok, that's not smart of me but I really do have a problem with food. Sometimes just the thought of it makes me want to never eat again but you have to eat and as a diabetic, skipping meals is so dumb of me and I know that. Anyway, I started using glucerna and its been a bit better for me. Whenever I leave the house I take a glucerna with me, along with glucose tabs so I am prepared for emergencies! Does anyone else use glucerna and find that it helps you to deal with your diabetes?
2 responses

• Canada
10 Aug 08
I do. I'm very new to this (4 months) and I was having a very hard time with breakfast. I was basically forcing myself to eat so I could fit it into my schedule and leave 4 hours before lunch. I got the chocolate Glucerna shakes and have one of them for breakfast if I don't feel like eating. Both my doctor and dietitian think it was a great idea for me. So far chocolate is the only kind I've tried.

• United States
26 Mar 08
I think that Glucerna is a good product for people to use that have diabetes. I've tried all of the flavors and some are definately better then others.