Is anyone on mylot a traffic warden?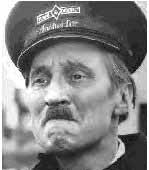 March 21, 2008 3:37pm CST
and would you admit to it if you were? what do you think of traffic wardens? do you think they will not be members of mylot as they are to busy attending witch's covens in thier spare time?
2 responses

•
21 Mar 08
Where I live they are not called Traffic Wardens, but Ambassadors. As they work for the local Council I have concluded that the Council's aims and objectives are to screw as much money out of as many people, especially tourists, as it is inhumanly possible to do. This is achieved without managing a civil word and by snooping on you by means of CCTV, hiding round corners and walkie talkie orchestrated witch hunts. When I was reprimanded one quiet Sunday, I pointed out to the Ambassador concerned that I would have bren much more enamored of him if he had started the discusson with "Good Morning". He said that funny talk like that wouldn't help my situation at all. So it is official, despite the title, diplomacy skills are not rife amongst Salisbury's Ambassadors. If there are any amongst the myLot fraternity; "Good Evening".

•
22 Mar 08
brilliant! what a wonderful use of sarcasm! to a richly deserved bunch of w
@nkers
!

•
23 Mar 08
Very kind and thank you for the BR. I am just sorry that you didn't get a few more responses. We cannot be the only people on Earth that have a less than wonderful view of Traffic Wardens. Maybe everybody else IS a traffic warden. Is your car still there? They haven't grabbed it in the night and taken it to the crusher!!

•
23 Mar 08
i tend to shy away from religious and political discussions, but all the time it was traffic warden discussions to keep away from.

• United States
23 Mar 08
Ha! Hitler with a parking ticket! You know, darlin, most of us here in the good ole us of a don't call them traffic wardens - we call them meter maids. And they are just as popular here as your traffic wardens are in England, believe me. There is, in fact, a tv show now solely about them and their daily ticketing, booting and unending arguments with their victims. Truly. It's shot in Philadelphia, PA, and is called Parking Wars. You might just want to check it out on Youtube - I'm sure there must be something there. You might just get a chuckle out of it.

•
23 Mar 08
i'll do that! thanks for responding novataylor. (not to make a point of it but i feel taylor in the movie hid the beastiality angle as i think your name would be more appropriate to be zirataylor!)

• United States
23 Mar 08
Oh my, I'm afraid you're probably right, Axle, darlin, so I'm giving you, and only you, permission to call me zirataylor, or just zira for short, if you prefer. I rather like the moniker zirabeast too, so you could call me that if you like, too. Ok, do, please, call me zirabeast, Axle, I think it turns me on!