NOT FIT TO WORK... its not fair if they are the one to decide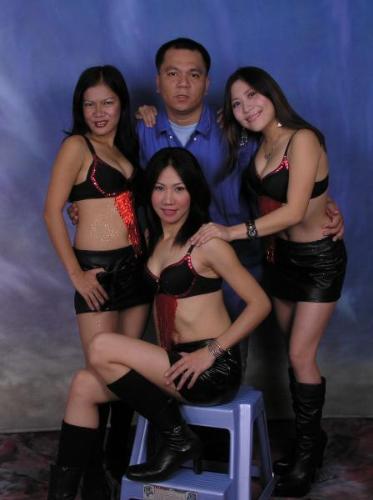 Philippines
March 21, 2008 10:31pm CST
this happened to my friend i just want to share it because for me it is not in human. i have a friend who got a work as a sequencer band (they are four members in a group) in Oman. so it is a standard proceedure to undergo medical check up. of course to be sure that they are FIT TO WORK. they went to an office that they wil just get a paper and they are the one who decide where you are going to go for the medical check up. when they got in that office they caught the sign there said "we dont accept second opinions" and my friend was thingking that sounds scarry. a lot of what if rushed inside his head. as the check up went on, they said he needs to get 2 teeth extracted so he just follow the lead. he was really so desparate to go out and work abroad for the income here is not good. then they said he needs to pay 3,000 pesos (around 74 dollars) for eye glasses they said his eyes are not 20/20 vision. from what they say he step back and said:wait i dont have 3,000 at hand." before he went home he went to a eye doctor just to make sure if it is worth to pay the medical that much money for an eye glasses. the eye doctor told him he had perfect vision. so when he went back to the medical center he told them that he dont need the eye glasses because he has perfect vision. after what he said problems rush in. the chest doctor said he has tuberculosis and need to drink some medicines. the other doctor said he has hepatitis B. at the end of it they stamped his documents NOT FIT TO WORK. it was not really fair. they are the one who decide who will work and not. he still ask for a second opinion because he got scared when the doctor told him he has hepatitis b. i feel sorry for my friend. and because he is not fit to work as they said he cant apply to work on other middle east country.
2 responses

• United States
22 Mar 08
With everything that is going on in the world I think that it is fair to make sure that he is healthy to travel to another country it is not for there safety but also for all of those that are in contact with the person, after all the wars going on and the terrorist threatsIT IS WAY SO FAIR IT ISN'T EVEN FUNNY.I know I would want it done for myself and also know that they are helping society.

• Philippines
23 Mar 08
yes i agree with you that it is fair to make sure that a person is healthy to travel. of course they dont want them to get sick during the months they signed to work. but what would you feel if you found out you are not sick at all? he asked for a second opinion because he got scared when the doctor told him he has communicable desease like hepatitis B and tuberculosis. and it came out that he is clean with not sick at all.

• Philippines
22 Mar 08
I dont know sometimes i look at it they being judgmental on a person they dont know or dot have the idea what potential things he or she can create for the company. They have to see for their eyes if this type of person can do things much better than the knowledgeable ones.

• Philippines
23 Mar 08
it makes a person really angry in the fact that they are not the ones who hires the band they are only the one who have to check.it seems like if the band didnt approve at the extra charges they are giving they will put Not Fit To Work.