"I Can't"

Turkmenistan
March 21, 2008 10:31pm CST
Today my friend who is an alcoholic finally admitted to me that he could not stop drinking. He has been drinking, drinking, drinking, and now he is facing eviction. Before his pride would not allow him to admit that he was out of control. The administrator at the board and care where I stay, called him into the office yesterday and told him that they are giving him a 30-day notice and that they do not want his rent. He says that he is going to leave everything that he has an go live downtown on skid row. They have given him chance after chance and he has continued to be cocky and pretend that he did not care. He is constantly panhandling at the Burger King next door. Then the manager calls over here to complain. This has been going on for at least two months and they are sick and tired of him. He usually tells me that he can quit anytime he wants to, but it is fun. Or he does not want to stop, because it gives him something to do. This is the first time he has admitted that he could not stop. Even though I already knew that he could not stop, when he admitted it to me, it hit me like a ton of bricks and broke my heart. Maybe now that he is looking at eviction it will prompt him to get help. He says that he wants to stay here, but I do not believe that this is an option for him any longer. The board and care has given him chance after chance and they are fed up with him. His girlfriend is upset and stressed out, but there is nothing any one can do for him. He almost got evicted over a year ago, when a lady that he was buying alcohol for died. I felt so bad for him and his girl, that I went to the administrator and pleaded with him to let him stay, but he has only gotten much worse. So there is nothing left to do for him.
6 responses

• Philippines
22 Mar 08
atleast now he accepted the fact that he cant stop. acceptance is a good sign... i guess. there is something you can do is support him to seek help. is he willing to get help? i hope so. i just hope after what happened to him now he will embrace help and go to a rehab center. i think that is one of the thing you can do for him.

• United States
22 Mar 08
I agree with roni :) Is there any way he would allow you and his girlfriend to get him into a rehab center? or is that a lost cause as well? really sorry to hear about your friend Rozie! HUGS

• Turkmenistan
22 Mar 08
Right now, it seems like a loss cause. It is really hard to talk to him. When things get to deep for him, he gets up and walks out. I think that his girlfriend was a little bothered by the fact that he left when I was questioning him earlier. He usually isolates himself, but today he came in to sit down and watch t.v. I got a few questions in, before he took off. It is really hurting her. He walked by her twice yesterday and acted as if she was not even there. All he cares about is drinking. She says that he is getting very mean. He use to be a very nice, respectable guy.

• Philippines
23 Mar 08
one small step at a time. i know the pain and hurt of what her girlfriend is feeling i pity her. on the other hand i salute you for being there after all this years. he really needs someone like you. one small step at a time can turn the world around.

• Canada
22 Mar 08
Some times we have to let people fall down and get back up by them selves so that they understand that they in fact will fall down several times in our lives and we can not count on any one but us to do the work and pull ourselves up. This is where you friend is he has to hit bottom and perhaps he will find his own strength that is all you can pray for that he be given the strength to do what needs to be done, because others helping him isn't working

• Turkmenistan
22 Mar 08
You are right. I have talked to him so many times. At first he was acting like he didn't care. I know he is afraid. Not only of being throw out of his home, but because of what is going on with his body. I have been praying and will continue to pray that God's will be done in his life.

• United States
22 Mar 08
I am glad that he has finally admitted that he has a problem. Maybe now he will get some help and get in a treatment center. If he admits himself someplace, maybe they will give him another chance. He has a disease, and needs help with it. I do hope he seeks help with his problems.

• United States
22 Mar 08
Is there any way you could have an intervention, maybe at the board and care where you live? Does he have anyone else close to him there other than you and his girlfriend? I know these don't always work but maybe, just maybe if you got everyone together that he feels in the least bit close to and they all let him know that they care about him and don't want to see anything happen to him but on the other hand if he doesn't seek help they're done, he'll really be alone that would give him the shove he needs. I'll certainly pray for him. Annie

• United States
22 Mar 08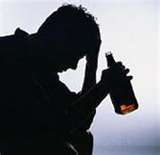 Gosh Rozie, that is wonderful and sad at the same time. It's wonderful because he's acknoledged he has a problem but sad because he really does have one and sad because he's being kicked out. He really needs help not knocked down some more however I know that one has to hit rock bottom before they'll get the help they need. Maybe if he gets the help he needs and does sober up, do you think they'll let him stay?


• United States
25 Mar 08
I hate to say this Rozie but I'd wash my hands of him and let him go. He obviously doesn't want any help, at least not right now. He hasn't hit rock bottom yet but when he does, that's when he'll come crawling back. For now though, let him go.

• Australia
25 Mar 08
Maybe now he has admitted to himself and to you that he has a problem, he will do something about it. The first steps have been taken, and he needs a lot of support to get through the rest of it. Not sure where he can go, but surely there are rehab centres that would take him in while he sobers up.