What's your favorite color?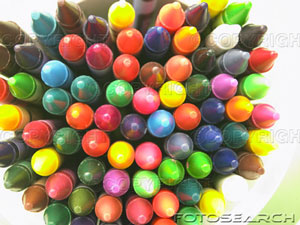 United States
March 22, 2008 3:40pm CST
I love all colors, but I'd have to say that my favorite is hot pink. I pretty much like all REALLY bright colors. I also really like the color cerulean a lot too. I think it is a very pretty shade of blue.
5 responses

• Turkey
22 Mar 08
I don't know if you have read the dos and don'ts of this website. please read the guidelines first.

• United States
22 Mar 08
If you are referring to not checking existing posts, I should have. I noticed it after I posted and realized my mistakes. I think it is a little over the top of you though to go through peoples posts and tell them what they are doing wrong though.

• Turkey
22 Mar 08
i didN't want to offend you really. but you might have your discussion deleted and just wanted to inform you. Anyway, I posted so many responses today and if you check I don't go through discussions to find other people's mistakes and tell them.


• United States
22 Mar 08
Purple for me. I like royal Purple. It's a deep color. Almost peaceful. A nice Jewel tone.

• United States
22 Mar 08
Purple is a pretty color. I agree that it is a nice jewel tone.

• United Kingdom
22 Mar 08
Blue is my favorite color and I like its different shades. I like sky blue, aquamarine blue of the sea and bright blue that I often see fabric is. I like green like the color of trees, plants and grass. A green sort of blue looks very nice. I have a small collection of semi precious gen stones like blue lapis lazuli, blue topaz, green tree agate and green quartz. I have seen blue sapphires and green emeralds look so pretty but they are very expensive. When it comes to clothes I often like to wear my favorite blue as a top or my second favorite green. I frequently like to wear a black skirt or trousers. I usually wear black shoes. So I would say I really like black. I like blue, yellow, white and cream as colors for walls in my home.

• United States
22 Mar 08
Blue has some very pretty shades. That is very cool that you have a gem stone collection. Good luck with it! =)

• Garden Grove, California
27 Sep 15
I g uess im a bit wacky but I lovepurple here at the retirement c enter im known as the lady in purple lol also love blues of all shades and I hate bro wn, greys.