The question about number.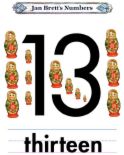 Malaysia
March 23, 2008 5:50am CST
Do you believe that number can influence our life? Do you have a lucky number? Why is it that 13 is considered as unlucky number? How about the Chinese, they believe number 4 as the unlucky number just because it sounds like "si" which mean death in chinese language. If you have a lucky number, what is your lucky number and why?
1 response

• India
23 Mar 08
there ha been a lot of superstitions about the numbers from over the centuries, may be they we due to the discrete events that occured that forced the people to believe that the numbers are unlucky. i personally think that there are really no rational reason why people are so much concerned about the numbers ... numbers do not govern our lives it is the action that we perform that really governs our lives.. but still at the same time i feel that people have faith in this because of the facct that they do not want to loose something that they love very much... so this faith.

• Malaysia
24 Mar 08
I do agree with you that there is no ground for people to believe in number. There are just number, right? We should govern our own life and our destiny is in our own hand. If we work hard, we will reap the harvest. Thanks for the response.