do u think i should go to cruffs with demon???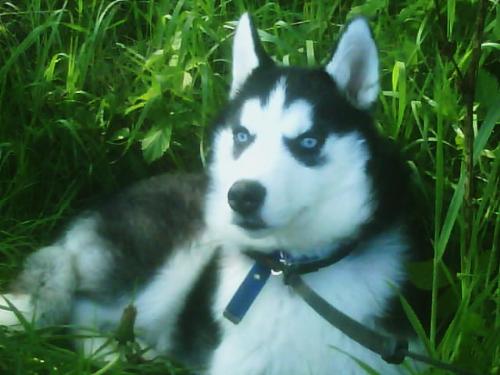 March 23, 2008 8:57am CST
hi do think i should take my huskie to cruffs he is so gorgeous!! please let me know what you think of him!!!! i think he could win!!! do u agree?
4 responses

•
23 Mar 08
Oh he is beautiful. You're very lucky! How old is he?

•
23 Mar 08
i am lucky thanks buthe i a bit destructive lol thats his nature lol

• United States
31 Mar 08
He is a GORGEOUS dog! I love his color patterns, especially the black around his eyes. And he looks like he has the softest coat!!! I'm not sure what cruffs is, but I'm guessing it's a dog tournament? Demon is defeniatly a gorgeous animal and has as much chance as any dog to win, if not more.

• United States
23 Mar 08
i like the one in the picture. i LOVE husky's so i'd like any one you put infront of me with blue eyes