Any Suggestions?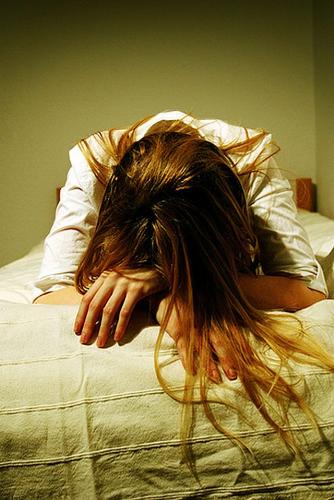 Australia
March 23, 2008 10:11am CST
This weekend I had a major panic attack episode. My husband had to take off on Saturday because I did not want to be left alone. Lately, I have been feeling really restless and nothing seems to interest me or seem fun. I have a small cramped apartment and this does not help at all. Sadly, I feel content over my sister's house because my mom is there and my 4 year old niece. Plus, they have a nice cozy little house. I am still in my panic episode but today I am feeling slightly a little better because I went to the doctor yesterday and she gave me something to sleep. However, I am feeling panicky about my husband going to work again on Wednesday. Tuesday I have to go to the doctor and I am hoping she helps somewhat. I am planning on going to my sister Vicky's until I feel somewhat normal again and so I can have others around. Still, I want to feel content in my own home again. Any suggestions on how I can make this dark cramped apartment more friendly? Moving is not an option because we have to take care of some credit problems first. Unfortunately we are stuck here for a little more than a year before we can get something bigger. So, any suggestions how I can lighten up the place and maybe make it seem more friendly?
3 responses

• United States
23 Mar 08
You might see if you could get permission to repaint your apartment. Use some cheerfull colors like yellows and greens. Open your curtains, let some light in from whatever sources you have. As for pets, I have found that aquariums are a great source of relaxation. Get some colorfull fish. Mayebe take up a hobby of some sort, scrapbooking, needlepoint, sewing. It seems to me maybe you need to find an outlet. Suffering from mild agoraphobia myself, I don't do well in crowds of people. Look around your sister's home, what bout it makes it cozy? Is it the surroundings? Pictures, furniture? Do what you can to brighten up your own home. A couple throw pillows and some pictures or throws on the furniture can brighten a room instantly.

• Australia
23 Mar 08
Thank you so, much these are all great suggestion!

• United States
23 Mar 08
I'm sorry to hear of you condtion/situation. Maybe you can try little things to help improve your mental state. Such as maybe painting a room/rooms to a brighter color in which will brighten not only the room, but maybe you mood. Or maybe get flowers to liven up the place. I can't say I blame you for not wanting to be left alone, and this can stem from you worrying. Hopefully after your next doctor's visit, your mind can be set at ease, and things won't seem so gloomy.