Interesting!!!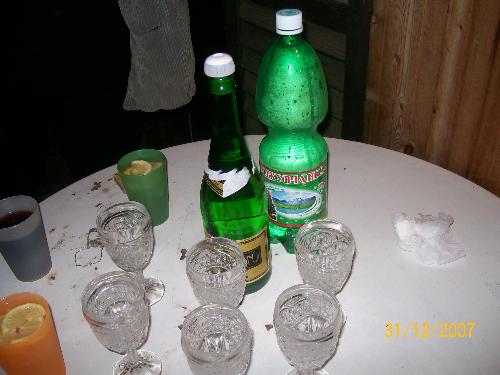 Macedonia
March 25, 2008 7:10am CST
Today i saw this interest and i can find my self lots of times in this subject:))).Last time when i was drunk i did lots of funny thing like always i am.I was in a house out of my town with a friend when someone made me all in water i had to be only in underwear because i was wet i mean my clother were all.Everyone thought that i was so drunk i even have a 15min clip of that day about what i have done it that day.For example before couple of years when i was drunk i even spoke with cow but i really can't remebmer!!!
1 response

• Australia
25 Mar 08
Hello there fellow macedonian I am from Bitola when I saw your picture i said that looks familiar (the mineral water) and sure thing it is another Macedonian person. On the subject of drink I cant remember the last time when I was drunk as I dont drink much now days.

• Macedonia
25 Mar 08
Well it's nice to nice to see Macedonians here im glad about that!I'm from Skopje and the pictures are from a village near Skopje.We MACEDONIANS are everywhere in the world!!!

• Australia
25 Mar 08
As you can see I live in Australia but we are coming to invade :) Macedonia in June for 3 months. I have lots of family in Skopje but we are going to go to Delcevo, Kocani, Mak Kamenica, Stip, Bitola, Krusevo, Demir Hisar, Ohrid well almost everywhere

• Macedonia
25 Mar 08
Well that nice Macedonia is very beautifull the cities are very interesting!How long do you live abroad?