Have you written a novel and had it published?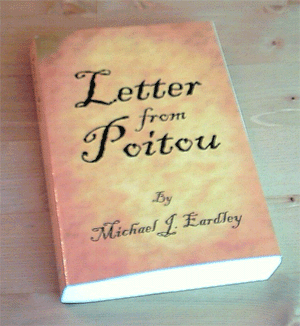 March 26, 2008 3:52am CST
The greatest thrill of my life as when I got my first novel published. It took ten years of research and writing and then about two years of pedling it round publishers. I got the brush-off from all of them. About that time I was getting into computers so I published the book myself as an interactive cd-rom complete with sound effects and illustrations. That got peoples' attention! A publisher offered to turn it into a REAL book and that was great. I was absolutely thrilled to see a copy on the shelves at my local library. What's your best writing experience? www.letterfrompoitou.co.uk
4 responses

•
26 Mar 08
What an achievement, that must have been a fantastic feeling, I would love to be able to write a book but for me it is getting the time to give it a go, plus being confident enough to do it. I always say that I will do it one day.

•
26 Mar 08
I tried writing a science fiction novel in english but i realized it's a bit much at the moment so right now i'm writing a book in my own language which will just represent my outlook on life at the moment. I have a lot of people supporting me and it's not that hard to get a book published and sold as one of my classmates has shown me.It has everything from philosophy to satire and i do believe i have something worthy to say unlike some of the people that write in my country. No, i'm not arrogant but to me this seems the best way to express exactly what i believe in a way that would actually matter.

• United States
26 Mar 08
I haven't written a novel, but I am working on a book about overcoming cancer with faith. I also have a book of poetry that isn't doing real good.

•
26 Mar 08
Well done! I do admire your determination. I have worked in publishing and in the book trade and I know how difficult it is for a new writer to get noticed. I think you had a very good idea and I am pleased it has worked for you. You did not let two years of rejection from publishers put you off. Are you working on your next novel? I really would not have the patience to spend so much time researching and writing a book. I prefer to write poetry, articles and reviews.