Egg for your health and body suplement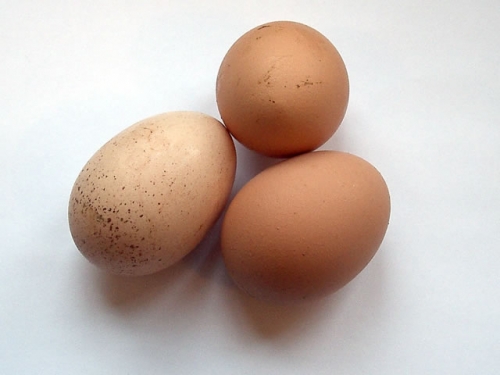 Indonesia
March 27, 2008 2:14am CST
Every morning, I always eat egg,1 or 2, after that I drink a glass of milk, hmmmh...delicious..make my body feel fit and ready to work..yeach, full work ..eggs are my suplement for my body, What about you, my friend, How many eggs are you eat every day?
2 responses

• United States
29 Mar 08
Eggs are an excellent source of protein and they help to give you a sense of fullness so you're less likely to feel hungry later in the morning. I usually eat one or two a day before I start the day. I love the versatility of eggs! There are so many ways to prepare them.

• Malaysia
29 Mar 08

Hi deni, me too, it is a must for me to take half-boil eggs before I go for work. It added up to my strength and energy because it is full of protein. Besides, I really like the taste of the egg. For my breakfast, I always take 2 half boil eggs, a glass of orange, a glass of milk, a cup of coffee, toast bread with butter and sausage or ham. I don't normally take heavy breakfast but 2 eggs is a must for me. Thank you.