any one went to goa beach?or u want to to goa beach?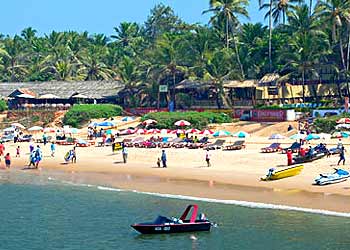 Nellore, India
5 responses

• India
28 Apr 08
Hey When are you going ? Congratulations to you Please add more of your pictures when you get back from there,okay ?

• United States
27 Mar 08
I want to hit the beach with the family this year (Atlantic Ocean), but I don't know if it's going to happen. Hope you get to go soon, Good Luck!


• India
18 Jun 08
let me introduce myself first. i am from goa. and to all who don't know, goa is a state of india, on the coastline, famous for its beautiful open stretches of beach. not jus one mind you. sheesh that sounds ridiculous. it is awesome though. a famous holiday destination. the whole atmosphere here is unlike any other state. we goans live a very relaxed life. i say this in comparison to all the cities i've been to in india. which are a bit too noisy for my liking. when me and my pals are bored we just go hang out on a beach somewhere. i haven't been to all the beaches there are, but i can assure you, that goa is everything you hear of it.