loosing then finding articles

Canada
March 27, 2008 7:04pm CST
Hi every one I have had an odd few days I keep loosing my stuff, a small change purse with $6.50 in it a bag with a new lipstick I left behind in Walmart. I lost the change purse 2 days ago and phoned about it immediately and no, no one had turned it in, the same as the lipstick, but because I have been having some very good days i thought I would go and check in person, Both had been turned in, in fact the change purse was sitting right by the phone. Now my question is are you like me and most of the time think it is gone and no one will turn it in, In both instances some kind person did take the time to turn them in, where as there was no name or any identification, they still turned them in, So now I no longer believe that it is gone, I go and check in person, HOW about you do you consider it as lost and not worth going back to find or do you make an effort to get you property back
4 responses

• United States
28 Mar 08
No, I've never gone back to check in person. If I called and they didn't have it, I decided it was gone. Next time, if it's convenient, I think I will go check in person. Now I hope your purse wasn't sitting right there in plain sight when they answered your phone call! I'm pleased that someone took the time to turn your things in as well. Shows how we still have some good honest folks around!

• Canada
28 Mar 08
depends on how valuable the contents was that I lost if it is a chance purse from the dollar store with a few dollars in it no I don't bother, but if it was my wallet and I had or didn't have money in but but all my id's etc, yes I would also go back and see if I left someplace etc.

• United States
28 Mar 08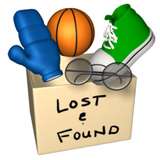 I'll call and go by the places where I've lost something and sometimes I'm lucky and find the item and sometimes I'm not so lucky. It's all in who finds the things and how honest they are is if I'll ever get the things I've lost. You're lucky that you did which is wonderful. Makes you realize that there are still some good people in this world.

• Canada
5 May 08
hi robin thank you so much for best response, I am very thankful.