What is your nationality/background?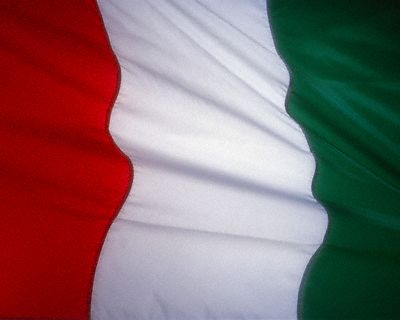 United States
March 28, 2008 3:06pm CST
Can others tell your background, by your name, looks, etc?I happen to be half Italian, but lack the name (mine is Scottish), coloring (my skin is mostly white, with blue/green eyes), although I do have black hair. So what's your family background and are you proud?

4 responses

• Canada
28 Mar 08
I am Canadian. I am proud to be Canadian. My ancestors are from England, Scotland and Wales. I hope to one day go to Wales to see the family castle. A lot of people consider themselves to be the nationality of their ancestors but I am Canadian as I was born here and so were my parents I just consider myself to be 100% Canadian and damn proud of this country I call home. Except for the shameful seal hunt...

• United States
28 Mar 08
What part of Canada are you from? I'm only half Italian (my grandfather emigrated to the US after WWI ended); the other half is French, German and Scottish. I wish I knew more about my father's family, especially on his father's side. I'm a proud Jersey girl

(New Jersey)--born and bred here (and I
still
don't know how to pump my own gas after 36 years!) Thanks for responding--it's always nice to meet others from different parts of the world!


• United States
29 Mar 08
I'm from South Jersey (just outside Philly!)

I love it

, since there's still open space around here! It is beautiful. Thanks again for sharing!


• Canada
13 Apr 08
I tease that I am a true Canadian, because I'm an assortment of various cultural backgrounds. I have 1/2 Irish blood, 1/4 German blood, and 1/4 Ukrainian blood. The culture I most associate with is the Irish, and I am very proud of it. There's a little bit of Scottish heritage thrown in there as well. But overall, I am truly a Canadian, and I am EXTREMELY proud of that fact!


• United States
14 Apr 08
Awwww...you're like me...you're a true Canadian and I'm a true American!


What part of Canada are you from?

• Canada
15 Apr 08
Southern Ontario. I was born and raised in Toronto, and moved to London Ontario 10 years ago. I've been out to B.C. 4 times, but have yet to visit the maritimes.

• United States
30 Mar 08
My mother was British, my father American, although his family migrated from France to Canada and then down into Minnesota. You can tell my coloring by my avatar and whether I look British or French is beyond me. I don't think you'd guess it by looking at me, but then again I don't know what someone might think my heritage was by my picture.

• United States
13 Apr 08
Sorry for not responding sooner...looking at your picture, you can definitely tell that you're European (dark hair, light skin).

I can't tell more, since you're showing your profile. I'm half Italian, but a few years back, an elderly gentleman took a look at me and said he was positive I was French (only a quarter).

Good figure! Thanks for sharing!


• United States
17 Apr 08
Well I am American mutt, basically I a bit of a few different nationalities and those that I am not, lol my cousin's are, I don't think that people can tell what I am by looking at me. I had one person tell me I looked polish. I had another person mistake me for the daughter of a friend of the family who was Polish, I have NO Polish in me at all. I am 50% Irish, 40% Cherokee, with the last 10% being a mix of Scot, Dutch and French. My last name was changed from Dutch Zellers to Sellers more generations than I know, that branch of family has lived in USA for more generations that I know. My Irish branch of the family has an English not Irish name. Long story based on an Irishman taking last name of his English wife in Tudor England in order to keep his property. I am really pale to the point that I don't tan with light eyes so no trace of showing Cherokee in me, lol as pale as I am which I am very pale, I don't burn thankfully, like most Irish do. So nope I do not look like the heritages I come from, and don't have the name to match. For my sister she was never thought to be Polish, those that see it in me don't see it in her, yet when we were growing up we looked enough a like that sometimes we were mistaken for twins. Go figure that one out. And now her married name is hispanic so likely no one is going to figure her out.