I Met a Star!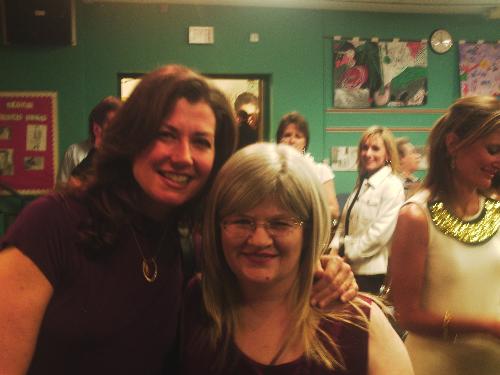 United States
March 29, 2008 10:59am CST
I got to meet Amy Grant the other night. She's the wife of Vince Gill, who was being honored as Oklahoman of the Year at our old grade school (Vince was a year ahead of me, but we were in Cub Scouts together and played little league baseball on the same team). After the ceremony and mini-concert, I went up to Amy Grant and said, "Wow! You are a star, right here in the old auditorium. I mean, Vince...well, he's one of the guys from the team, but you are like a mega-star!' She was sooooo nice and really classy. She said to me, "You are a star, too. Vince has a picture of the team and you are in it. It's one of his most cherished possessions."I melted. Have you ever met a star?
3 responses

• Jordan
29 Mar 08
Good for you. you are so lucky

• United States
29 Mar 08
ive always wanted to meet a celebrity.. im so jelous! but good for you!

• United States
29 Mar 08
What is so wonderful about it is that she is such a regular person. She got talked into singing a couple of songs, but their 7-yr-old daughter had fallen asleep on her lap, so they handed her a microphone and sang a couple of songs in a very quiet, but beautiful, voice.