The best site that I've found so far.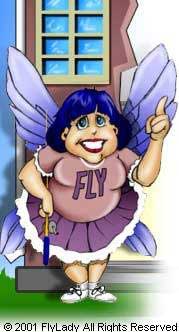 United States
March 29, 2008 9:36pm CST
I don't know about all of you but I usually dred cleaning my house. Recently, I found an awesome site that breaks it down into steps and I really enjoy doing it. It's call flylady.net and I think you should check it out!
2 responses

• United States
18 Jun 08
I like her motto of "you can do ANYTHING for 15 minutes". Set your timer and try it! Good luck!

• Canada
25 Apr 08
I love that website. I've used it alot since i found it about a month ago when i was on a decluttering spree. It has some awesome tips on decluttering like how to decided what to get rid of and what to keep. Her one commandment i think I'm bad for not following is #4 Don't allow yourself to get sidetracked by the computer (here i am sidetracked already!)